Discussion Starter
•
#1
•
Well a couple of weeks ago I decided I would buy a 180gallon drilled tank from King Ed Pet Centre and will be picking it up soon. Last Saturday I started to work on getting the room ready that it will be going in, cleaning it out, applying a couple of coats of kitchen/bath paint and of course as soon as I was done that I immediately started building my custom stand for it. Stand is made out of 3/4 good 2 side oak, doweled and stapled with a Cherry stain and 2-4 coats of semi gloss clear coat depending on what part of the cabinet it is.
I have a good idea what I'll be stocking the tank with, not set in stone yet, but I plan to have the tank up and running for 2-3 months with just plants and maybe a small school of neon tetra to begin with while I fine tune everything.
My son helping to put in the dowels for the dry fit of the cabinet pieces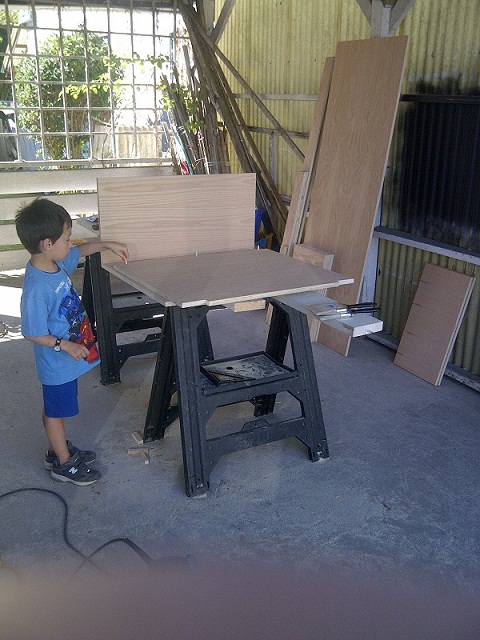 Clear coating the cabinet pieces after staining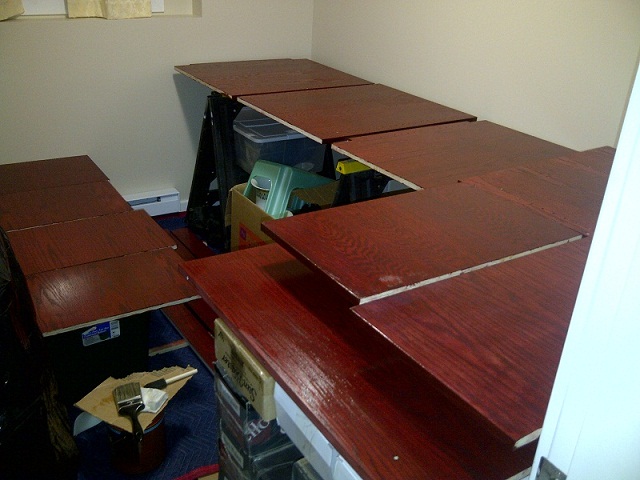 My two little helpers they weighed down the top as I screwed it down to the base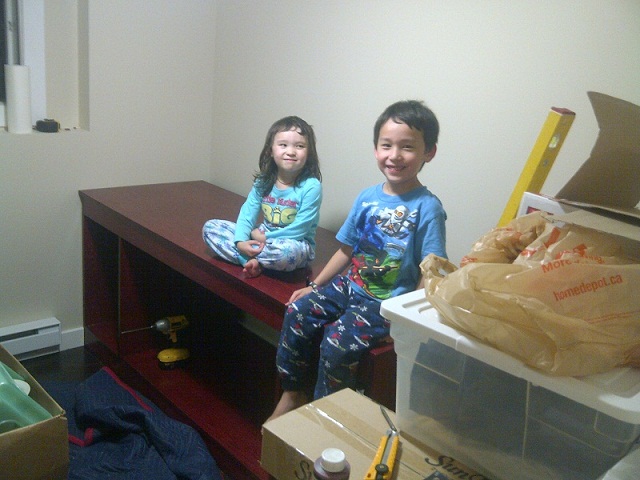 Due to where the fish tank will be located in the house I had to make the cabinet so it was multiple pieces. Left and right sides where shelving can be installed are separate boxes and I've used 1"x1" corner brackets to tie the kick plate, the top support and the counter top all down to each other. All hidden unless you get on your back and lay down inside the cabinet. If I need to in the future move the stand all I have to do is remove a few screws. The centre shelf is where I'll be placing the sump and can easily be removed as well. I still plan to put doors on at least the centre of the cabinet to hide the sump and possibly on the sides where the shelving are but all depends what I have left for material once canopy is made and sump doors are done.