Discussion Starter
·
#1
·
Ok so time to start this journal up again...
Lost a lot of what I'd writen in the crash....
The concept was to have a super low maintance tank and still is...
I was gifted a light for the tank so it is going to be lighted now 9 watt 6500k. The original idea was to just use avaiable light. I'm going to dose as little fertz as possible.
I had a Plant List writen out before the crash I'll just write the names of the plants as they go in this time around. I've got all the plants for the tank now as well.
Tonight I got around to puting the substrate in and to planting the first couple plants that i'm going to dry start into the tank.
First thing I did was soak some peat in a bucket for 2 weeks.
I scimmed off the top scum / mineral layer with a net.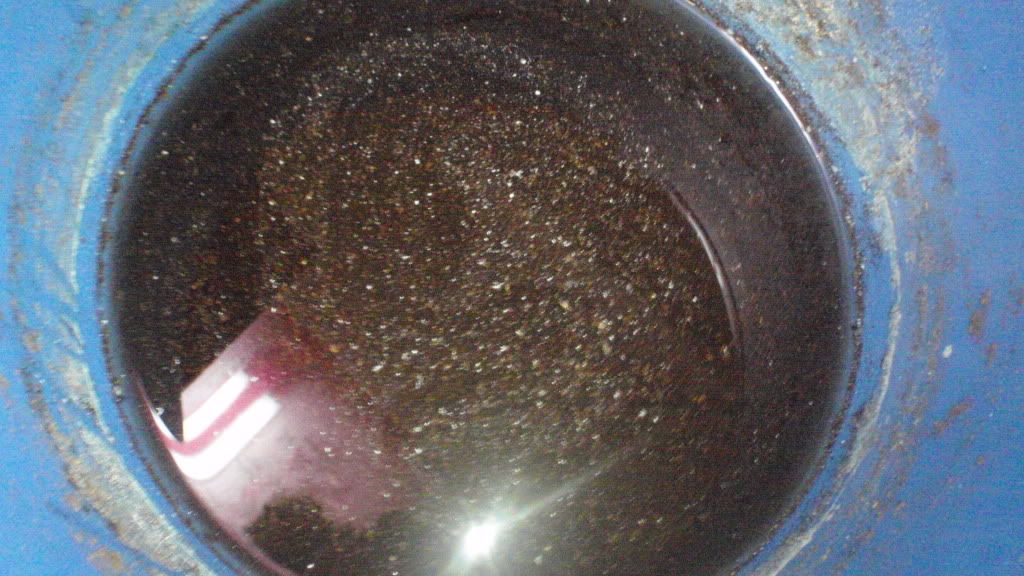 Next I put a thin layer of the peat on the bottom of the tank.
I took a couple root tabs and chopped them up and placed them ontop of the peat.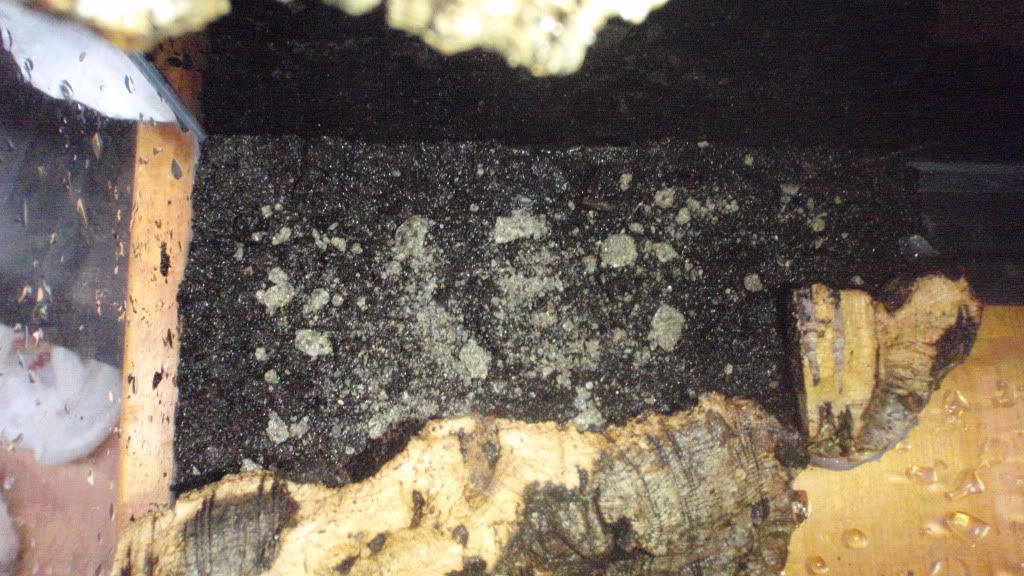 The next layer was some type of a substrate that was given to me as well it came with root tabs in it but I pulled them out....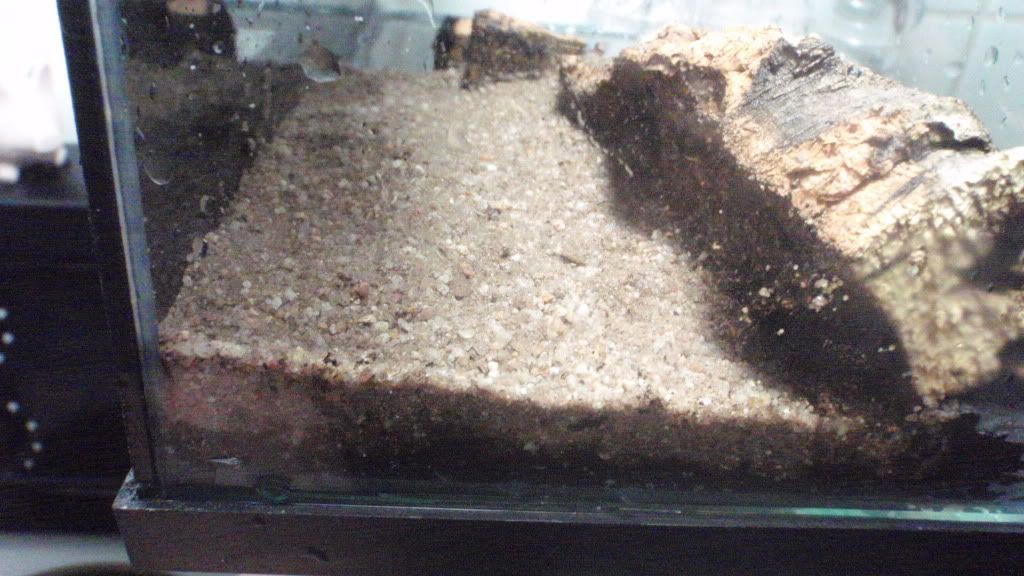 The next layer was a 2 to 1 mix of ADA and peat...
The next layer was ADA and flourite risened well....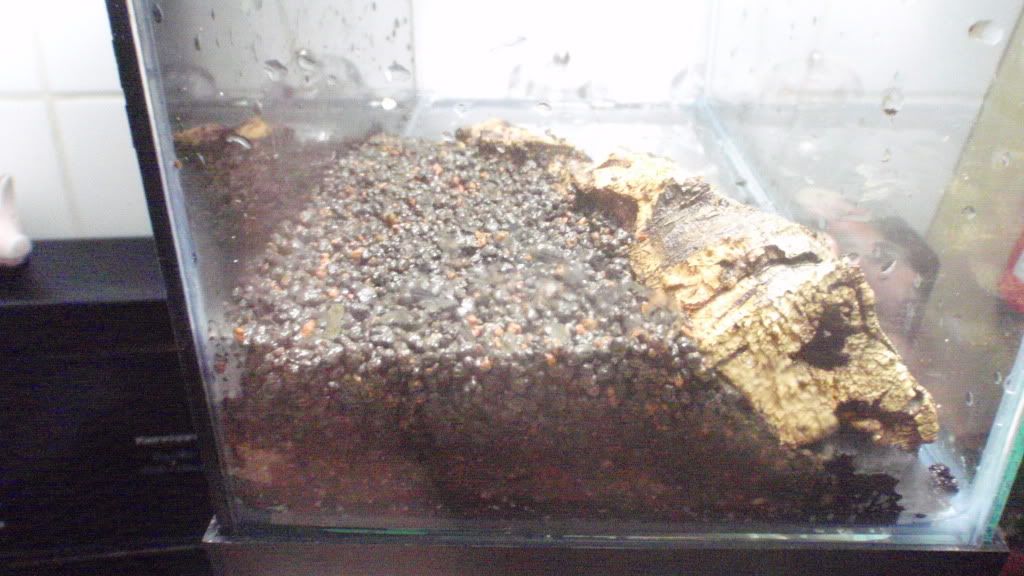 The first plant to go in is Plagiomnium Trichomanes... used a little crazy glue to stick it down to the cork bark...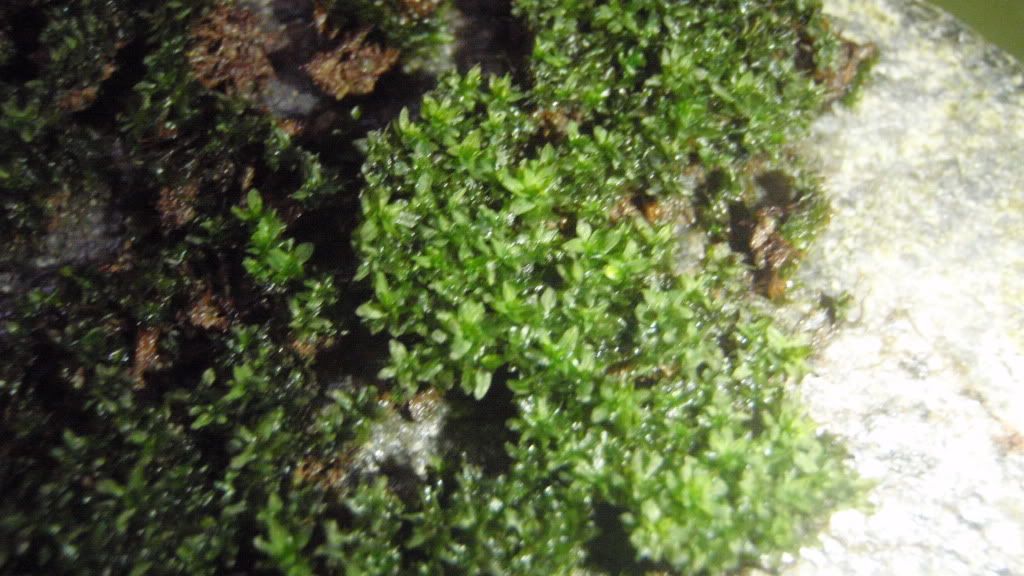 Next plant to go in was some Marsilea quadrifolia ( also given to me )
A good mist and syran wrap lid and on goes the light ( also given to me )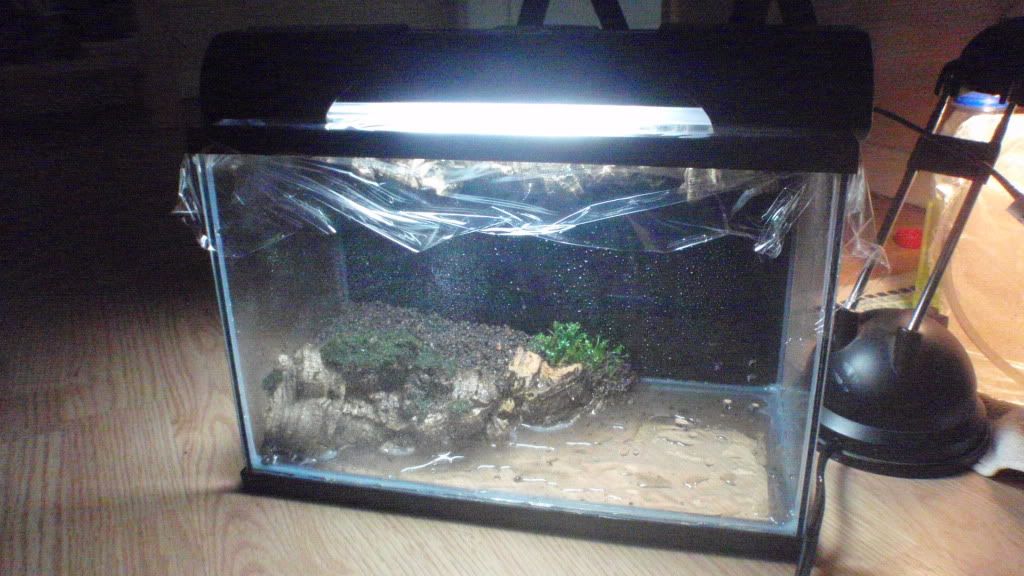 There is going to be alot more plants and moss and other goodness going into this tank... here's the rough out of the hardscape and plants from before...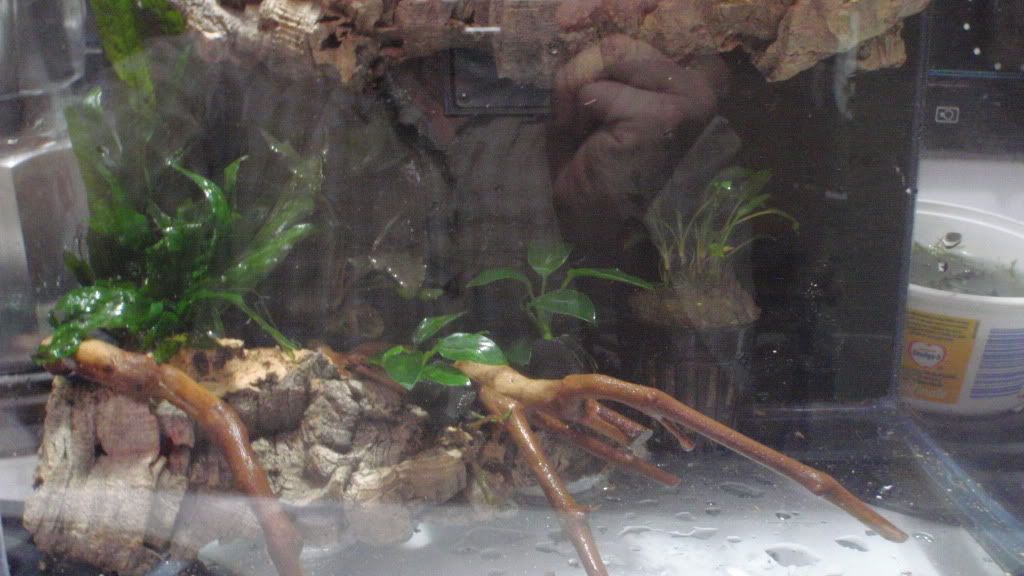 A VERY SPEACIAL THANK YOU MEMBER MAUREEN aka ( Morainy ) Her generosity is mind blowing!