Well, last night was a busy one for the tank world!
"The boss" and I went to IPU, King Eds, and Rona to pick up some hardware and liveware. We finished phase 3 of her Fluval Flora that I gave her for Christmas :bigsmile:
Now it just needs fish (Rummynose and Panda cories (and if I get my way, cherry shrimp :bigsmile
) and some S. repens.
She'll probably make an account on her and post updates on her own...maybe.
And as for me, I finally ended up setting up my Paludarium that I have been planning: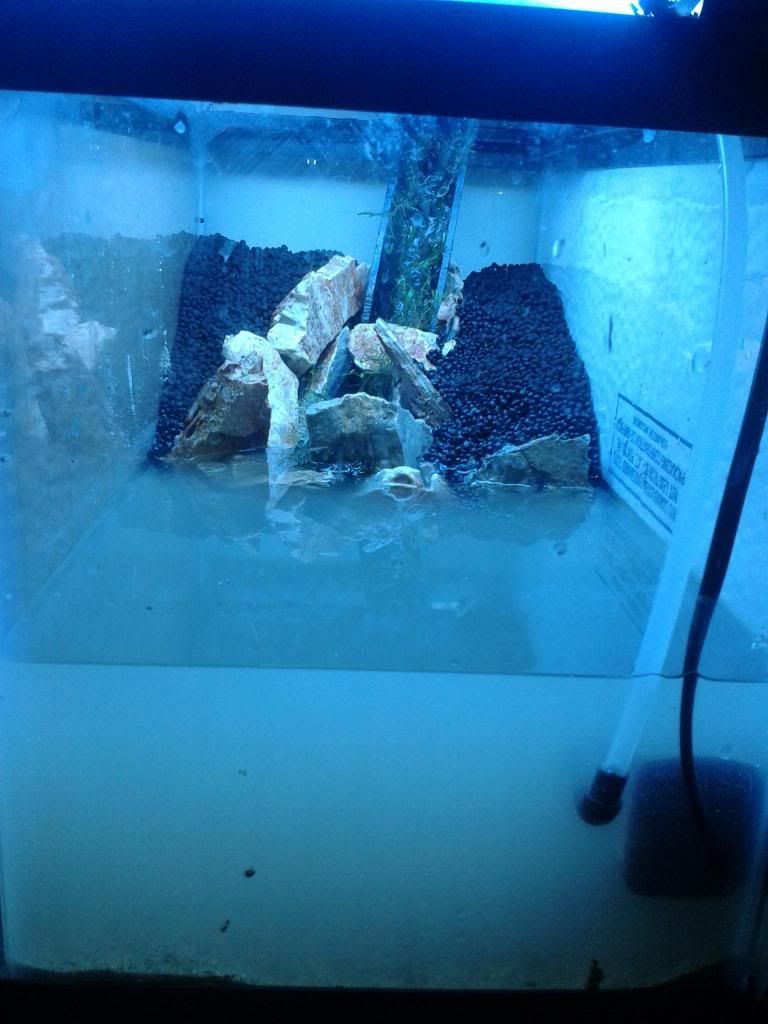 Keep posted for updates on the Paludarium :lol: