I have an deep admiration for white Bettas. When I saw this Opaque Platinum on Aquabid I just had to have him
. Unfortunately my experience with online Bettas hasn't been good. This will be the last time I buy Bettas online. Halfmoons simply don't ship well because of their delicate finnage. All the Bettas I got online arrived with various stages of finrot. I have a feeling one won't make it
which is unfortunate because he is a beauty and was expensive too.
Anyway...I would like to show off this one I named LUMOS.
This is what he looked like before he arrived.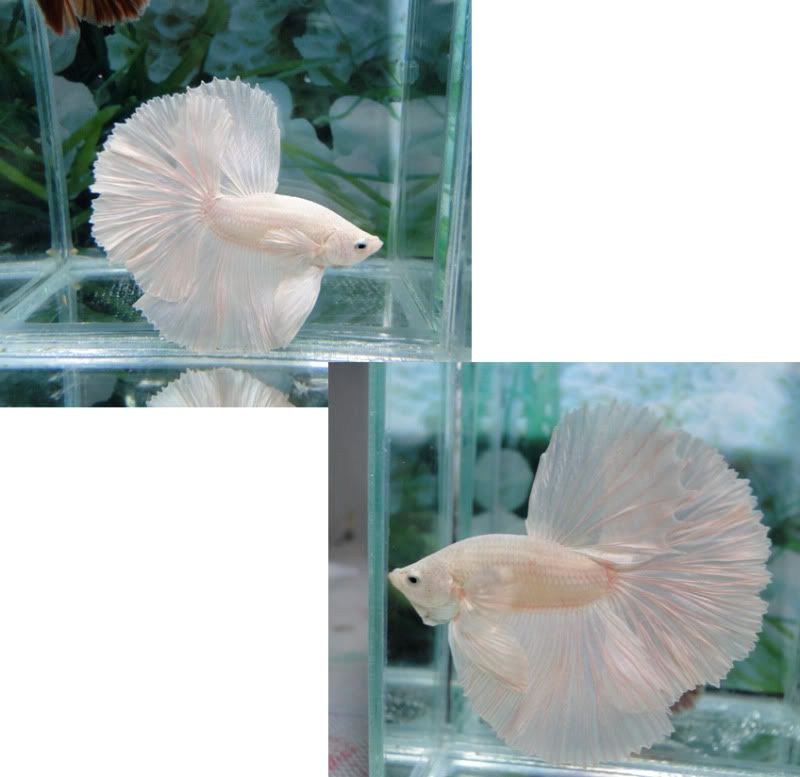 A day after I got him. You can see the damage to his tail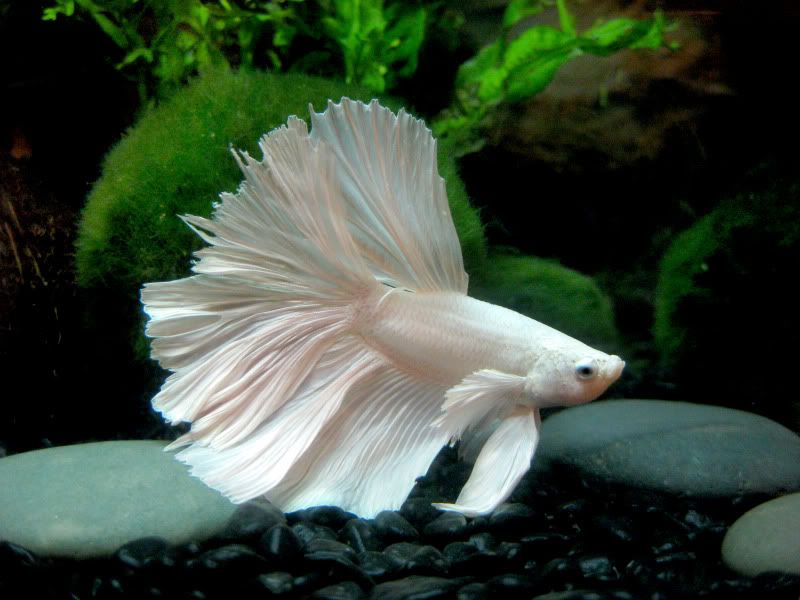 A week after he settled in. The tail is beginning to heal, but it won't be the same.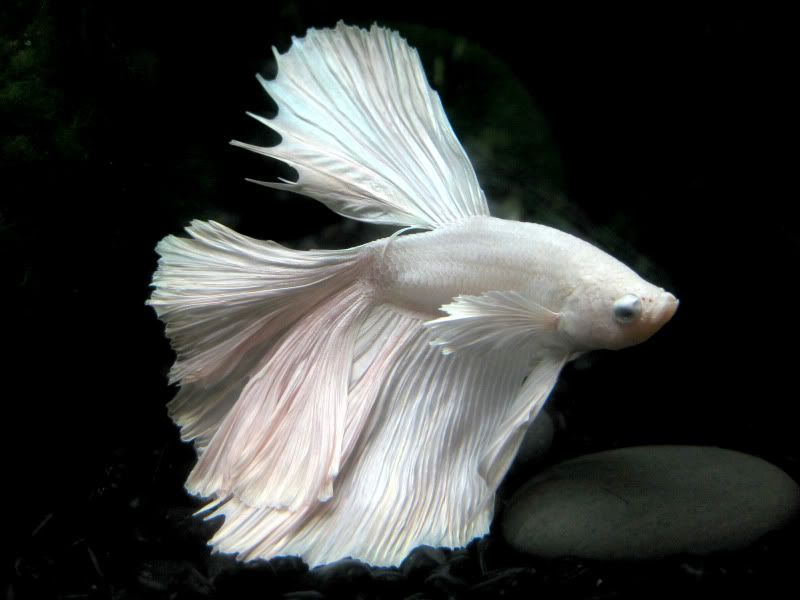 In his new home thanks to PAMELA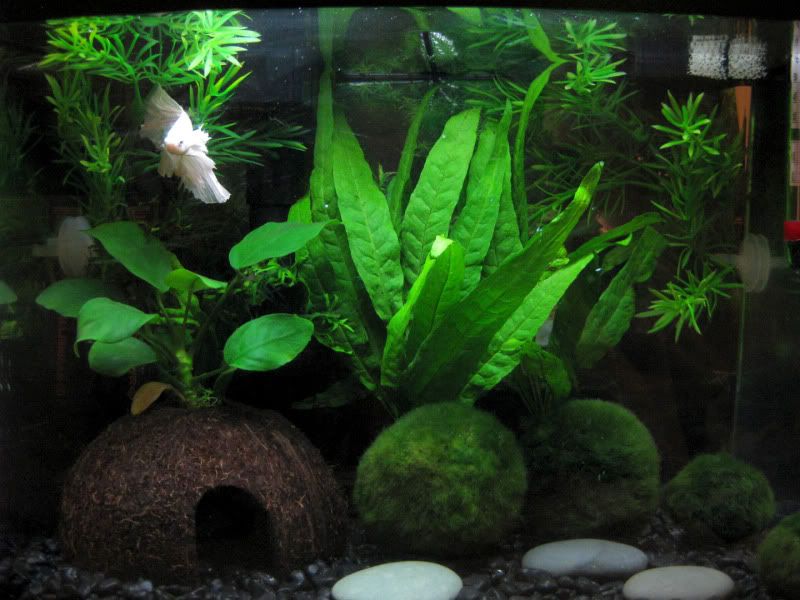 Letting out a big yawn.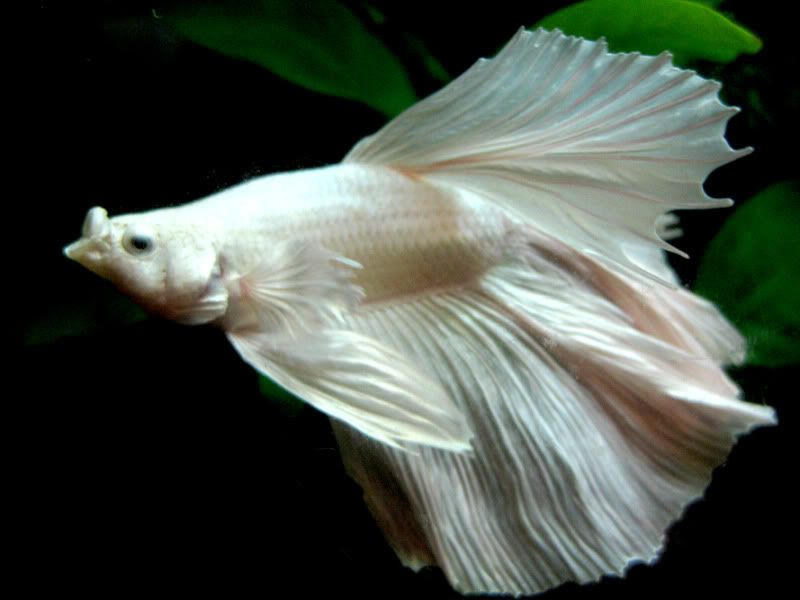 Enjoy! He isn't much of a flarer which I am glad because I'm afraid he could do more damage to his fins.