Discussion Starter
·
#1
·
There seems to be a growing interest in Cardinal Shrimp so I thought I would share my 4 day old cardinal tank with everyone here. Lets just say I got pretty lucky with these little guys as I put them into a tank that I had setup couple hours prior to picking them up.
-Bought a 15Gallon, Crushed Coral, UG filter, and used whatever else I had
laying around.
-Picked up 10 Cardinals from a Zhima(Thanks Debbie!).
-Went to jiang604's(Thanks Frank!) house and took 2 big buckets of his cycled
cardinal tank water and dumped it into my tank.
-Let the Cardinals sit for a bit, total of about 5 hours in the bag floating and then
released them into the tank.
So far I've had 0 deaths *fingers crossed*. They all started wondering around and eating on the day #2. I decided to keep the tank simple so I could find them if they decided to hide away.....
For those who are interested in the parameters:
pH: 8.6
Temp: 26
TDS: 500obo
Any comments or additional information about these cardinals are welcomed
Also Big thanks to jiang604 for giving me your cycled water and all the tips and pointers, I don't think I would have kept them alive without the special water
Now to share some pictures
Cardinals waiting patiently in bag
Full tank shot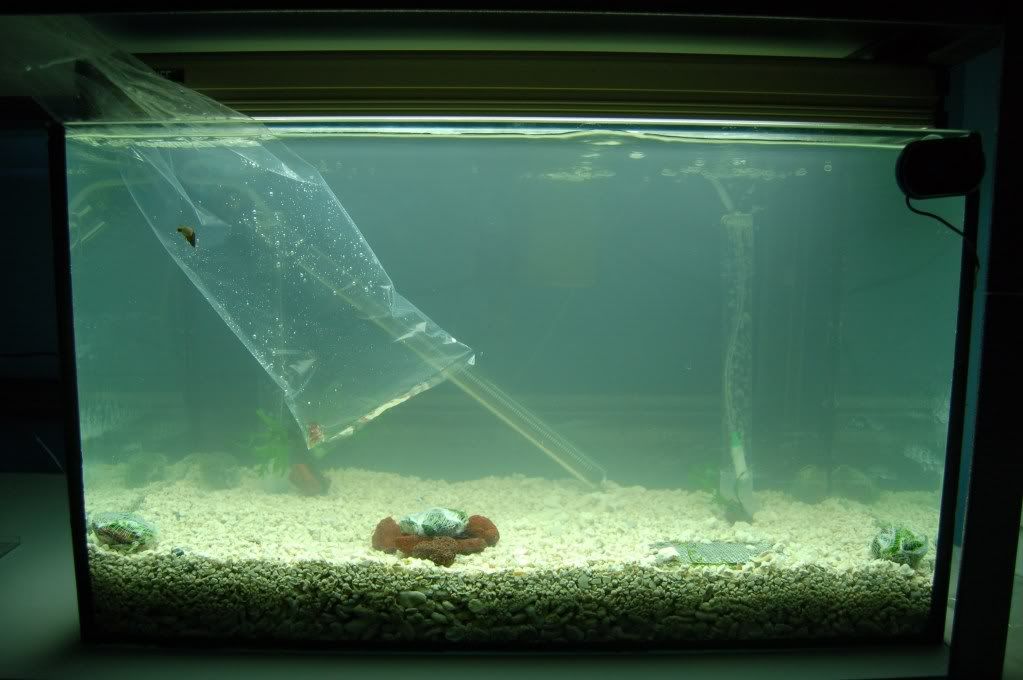 Walking around looking for food
Gazing on a lava rock with moss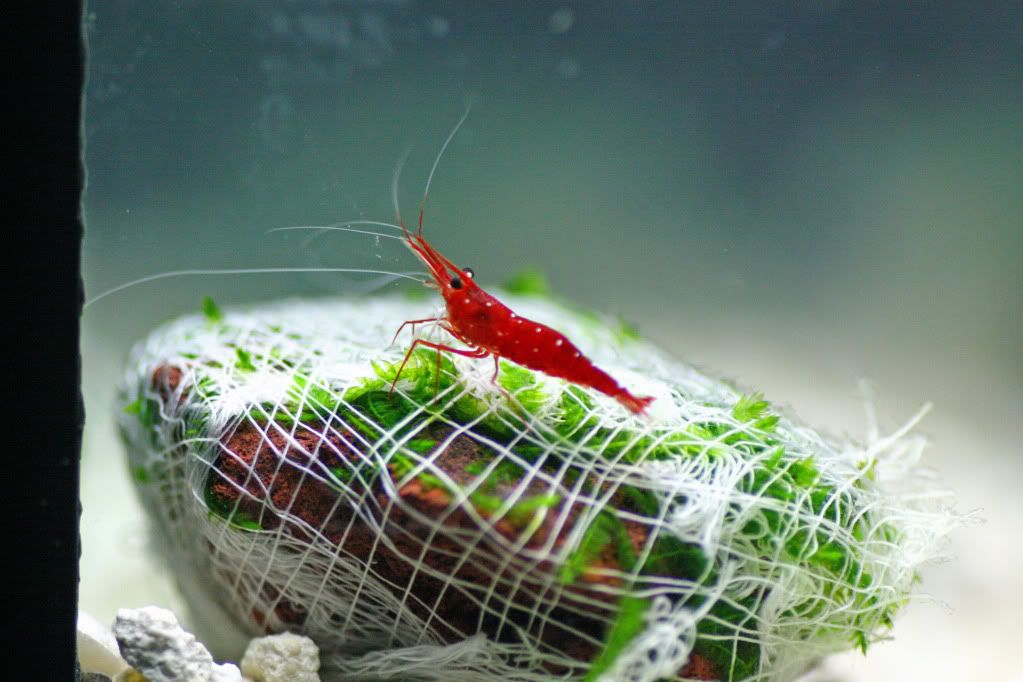 Very nice colors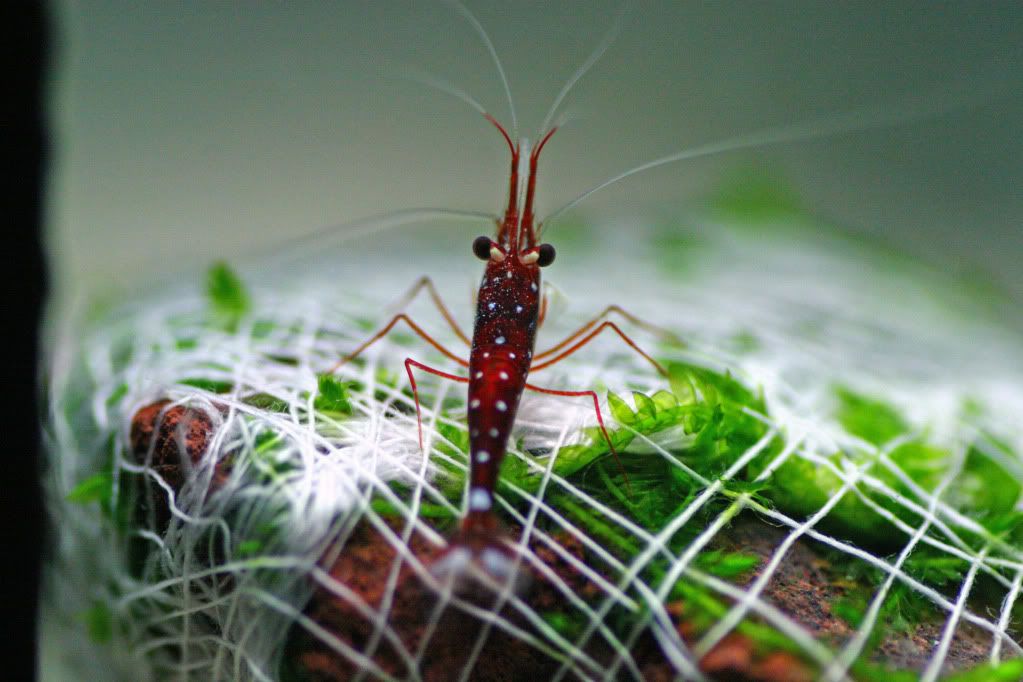 Can't forget the Sulawesi snails