Diy 2 stage co 2 regulator builds offer a better product AKA overkill at a price similar or slightly more than most of the readily commercial units available
Sourcing of parts required is mostly done via auction sites such as E bay, the hardest part is knowing what to look for, in this regard they are a few threads on forums that have documented some of the parts & #
compliments of darkblade from the planted tank:
Pressurized CO2...Just thought I'd share. - The Planted Tank Forum
They are quite a few threads that deals with other parts etc. just do some digging around on that site.
For this build i will be using a"Linde Gas Regulator - Baseline C1062 Dual Stage Regulator" i picked up from a Canadian vendor in good condition.
Always try & buy parts that offer a warranty from the vendor, e bay is pretty good at protecting you , but you need to do your due diligence,i also stay away from units that were used for Oxygen, as it is a corrosive gas & most often they fail.
So with that out of the way , here is the regulator i`m working with: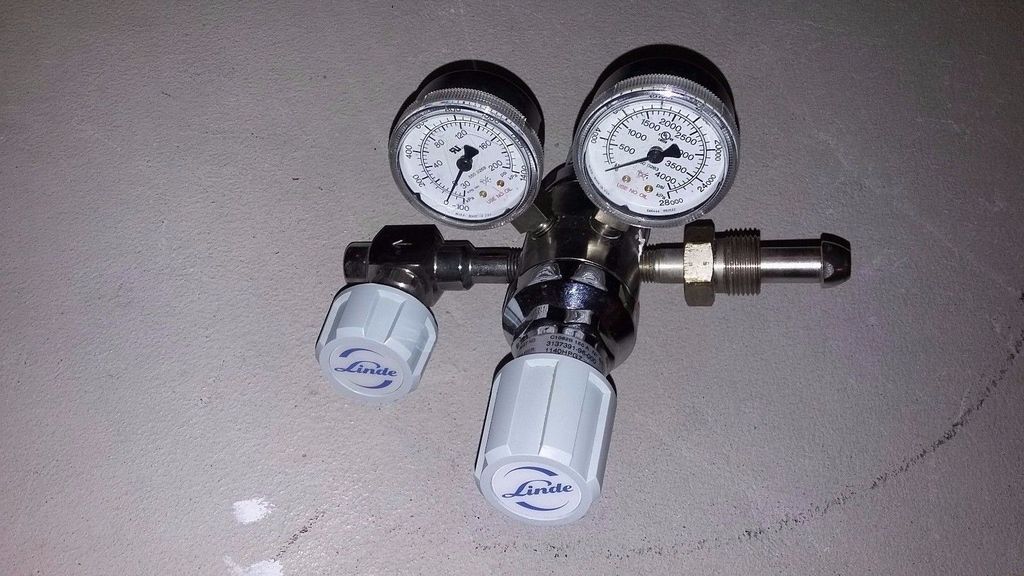 On receipt the first thing i do is pressure test it for any leaks especially internal leaks, internal leaks is = to a dad regulator , although fixable the cost is prohibitive.
To pressure test it, we need to first use an adapter from the CGA fitting it came with to a CGA 320 connection ( CO2 connection)
Complete Leak Check, CO2 pressurized system - The Planted Tank Forum
In this case i had the required adapter so unto the testing, had i not have the adapter, i would just have removed the CGA nipple from the regulator & install the appropriate one ( CGA 320) as i did later.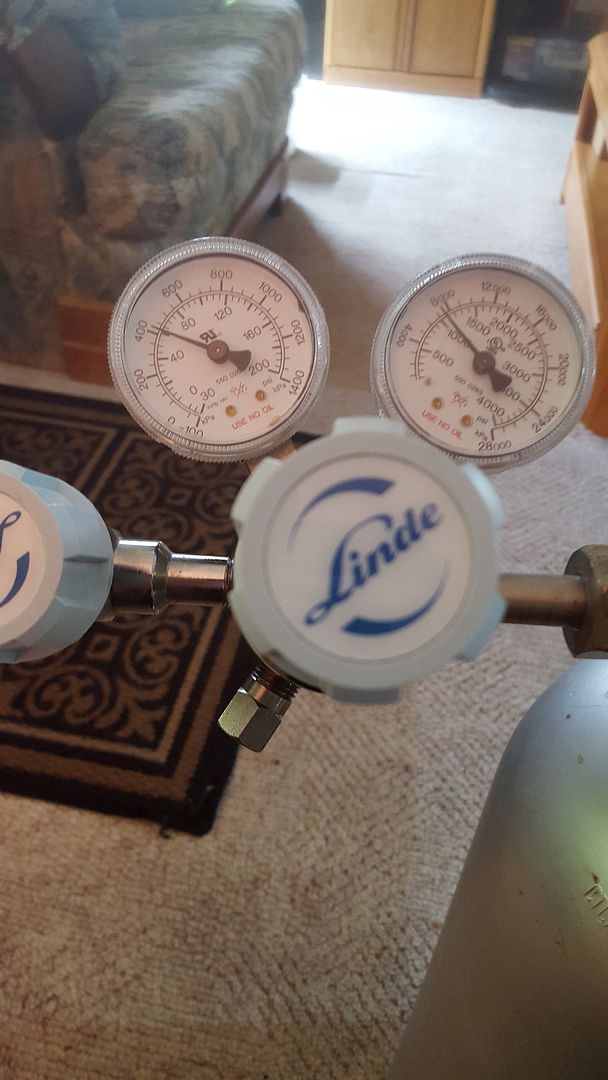 More to come