H i all,
Well here's goes the start of mu guide. I have read a number of guides, some of which are linked at the bottom this post. There were some really good guides on the forum before the crash. These guides broke down the products to look for and where to get them.
Step 1 - supplies
Styrofoam sheets and miscellaneous pieces. Make sure to get enough for what ever tank size you and putting the background into.
Concrete (not sure on what type at this point)
steak Knife or other carving tools
box cutter
cheap paint brush(s)
aquarium safe silicone (I used GE I 100% silicon)
hot air gun (torch or lighter could be used instead)
Tape measure
marker (which I did not use but would still recommend)
Sand Paper (optional, I did not use)
gloves (optional but recommended)
Concrete colouring (not sure on what to use yet or where to find it. Some people may also just paint afterwords but IMO colouring the concrete itself should be a more natural look)
A concrete sealant/resin (not sure on what or where to find it)
I would prefer to seal the concrete and would really like some recommend some suggestions of the subject. Many guides do not use it but the ones that due say it is a must. There is a quote below from a guide that insists on sealing for reference.
"The next step is to put a layer of epoxy resin over the background. This ensures that no toxic fluids will get in the water and the fish won't destroy your background. Some fish will scrape the cement of the styrofoam and your background will be destroyed. Another good reason to use epoxy is that because of the cement your PH will rise and the epoxy creates a barrier between the cement and the water."
Do-It-Yourself Aquarium background


Step 2
measure and cut your Styrofoam to to fit your tank. Plan and cut location for your equipment (heater, filter etc). You can do this at a later step but make sure you keep it in mind though out as it will be a lot more difficult to add cut out locations for equipment once you start to concrete.
Step 3 - silicon together your styofoam pieces where needed.
Some people will will pre-carve the pieces and glue them on like rock shaped tiles. I elected not to do this as my syrofoam was 3 inches thick to begin with. Here's some pics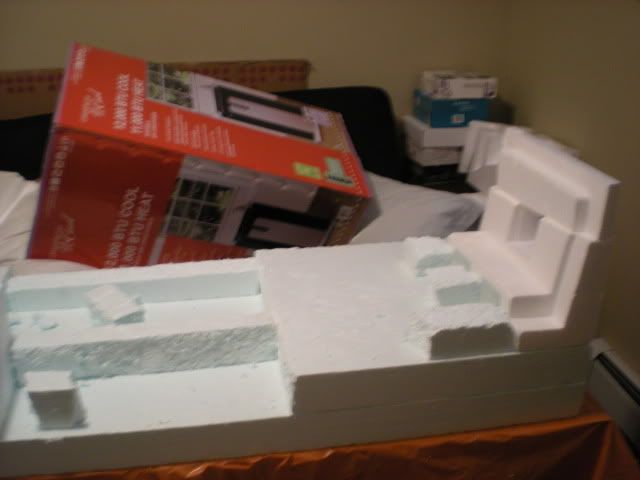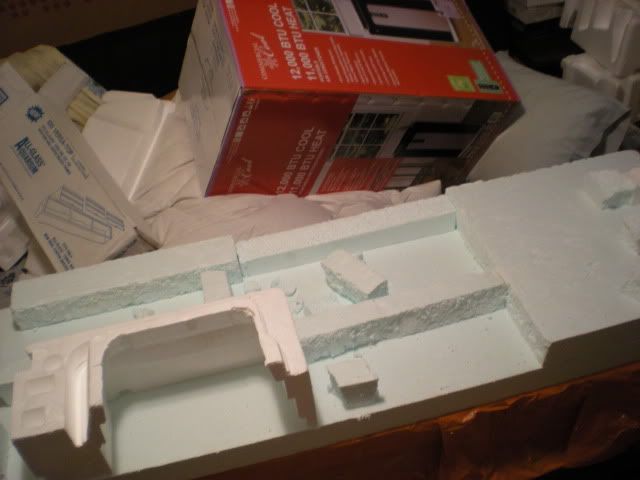 Guide continued at my next post...
other guide for reference:
my diy background - MonsterFishKeepers.com
http://www.cichlid-forum.com/article...background.php
Metacafe - Online Video Entertainment - Free video clips for your enjoyment
http://www.cichlid-forum.com/article...background.php
http://www.aquariumuniverse.com/aqua...d-aquarium.php
DIY Aquarium Background
Ma...ground 202438 « Wonder How To