Discussion Starter
·
#1
·
Hello All!
In this tutorial i will show you over the next few months the DSM (dry start method).
This method involves taking a plant that is capable of surviving in a terrarium type environment which is humid and out of water, but when submersed back into water it will still live.
Because we are growing the plants out of water, all nutrient uptake will be done at the roots, so it's best to have a nutrient rich substrate. For my example i am going to be using Flourite. Depending on how they look i may add trace elements mixed with diluted water in a spray bottle.
You might wonder why i am doing this. There are a couple of benefits to doing it this way.
-No Algae
-Take your time to grow a nice carpet, giving you a better head start
-Not having to do water changes during this period|
-Only buying a couple of plants initially giving you time to save money to buy tons when you fill the tank
- Etc etc.. Understand?
So For my example i will be using the following setup
-75 gallon tank
-Flourite substrate
-4 x 54w T5 (i may start with 3 of the 4 and see how well it goes)
-Cling Wrap (to keep it humid in the tank)
-Tweezers
-Plant of choice ( HC is my plant of choice)
I will start with the lights on for a 12 hour period and sees how it goes from there.
I started with my big mat of HC that a fellow BCA member sold me, thank goodness he had TONS to help with my big 75 gallon tank. It's better to have more then less. The more you have to work with the less sparsely you have to use it, meaning it will grow faster. Also you see my tool of choice my curved Tweezer
I made the substrate very damp, basically just below the substrate surface is the water level. This is fine for my needs at this point, i will monitor the growth and if it's still too much water i can always suction some out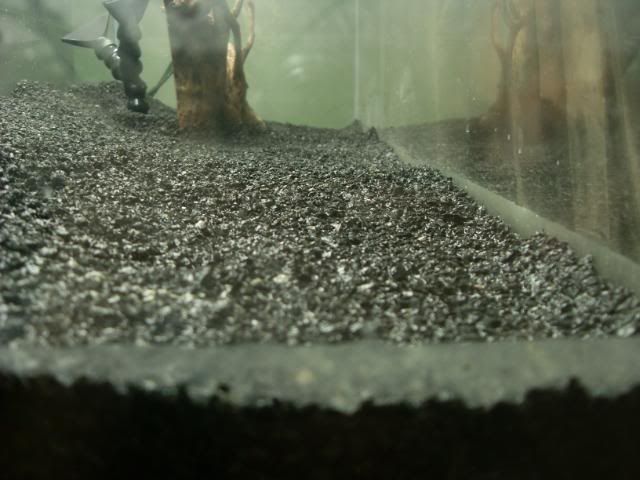 Basically i took apart that big mat of HC from the first picture and seperated it into as many groupings as i think i needed. I was fortunate that i had alot so i could make decent sized clumps.
I started planting them 1 by 1, starting from left to right.
Just a side angle.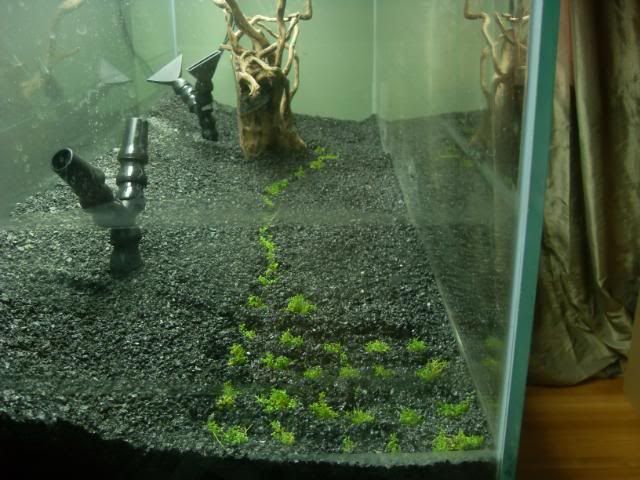 20 min later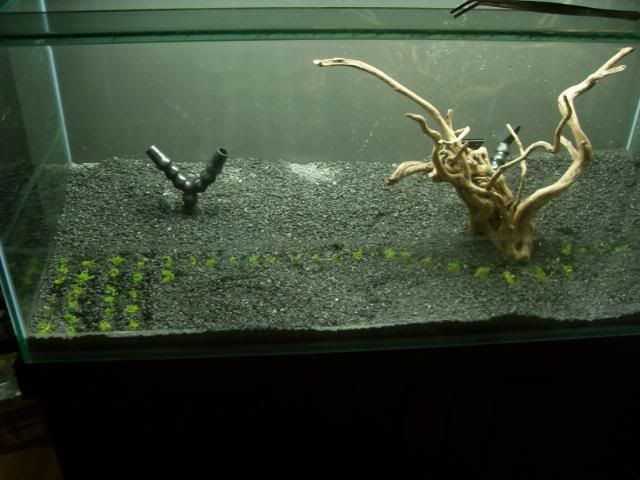 45 min later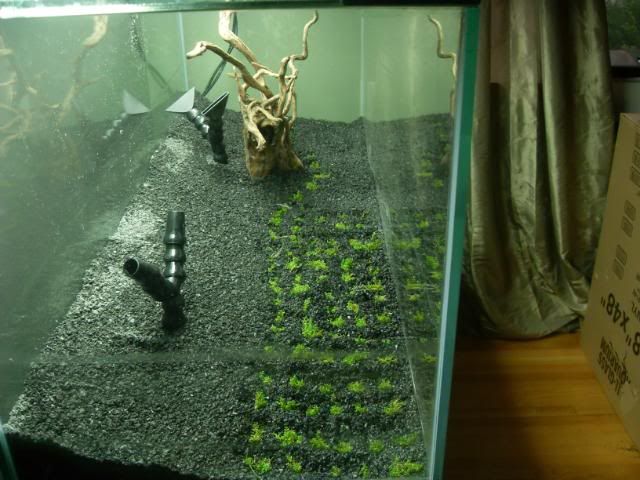 Little over a hour later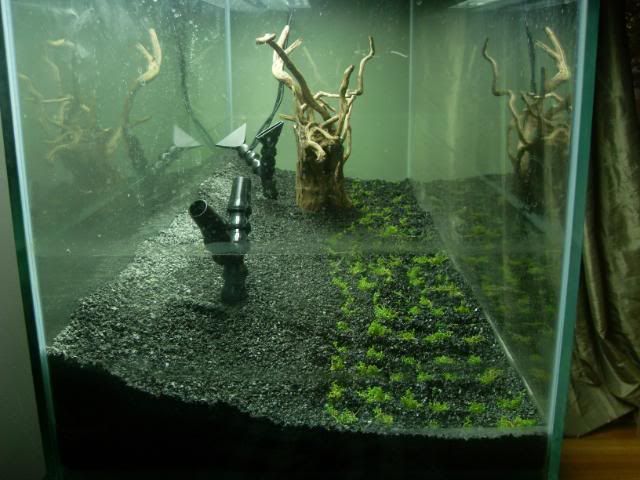 There was some pieces of dwarf hairgrass in with the HC so i was able to seperate a couple of them and use this same techique with them. I am unsure how well they will grow but i did it just to test. So we will see how well they do.