July 5, 2015 - Out with the Old
The old version of the Edge.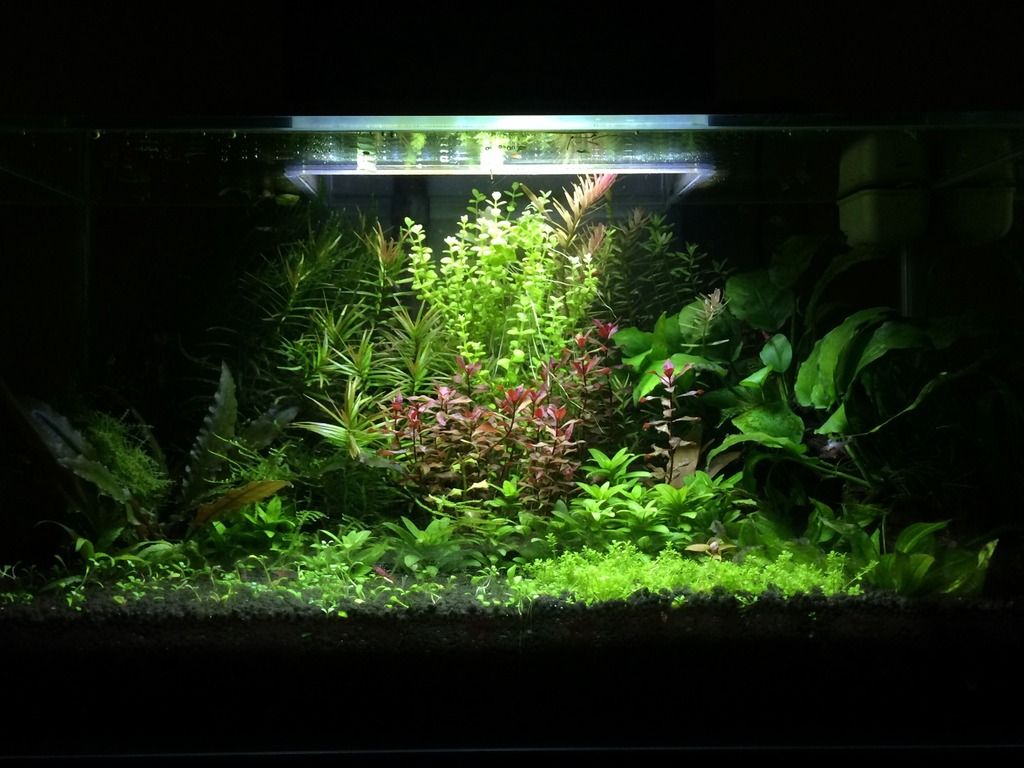 Time for a redo.
July 6-8, 2015 - Substrate in, half flood and planting time
I took some cladophora riddled Monte Carlo from the old tank and started to painstakingly remove the clado and cut the Monte Carlo into pieces. Each stem had about 3-5 leaves and was about 1-2 cms long. It took three sittings of about 2 hours each to prepare and plant the Monte Carlo, but it was totally worth it. So much easier to plant with some water in the tank as the weight of the water pushes down the substrate, which keeps the plantlets in place.
Carpet planted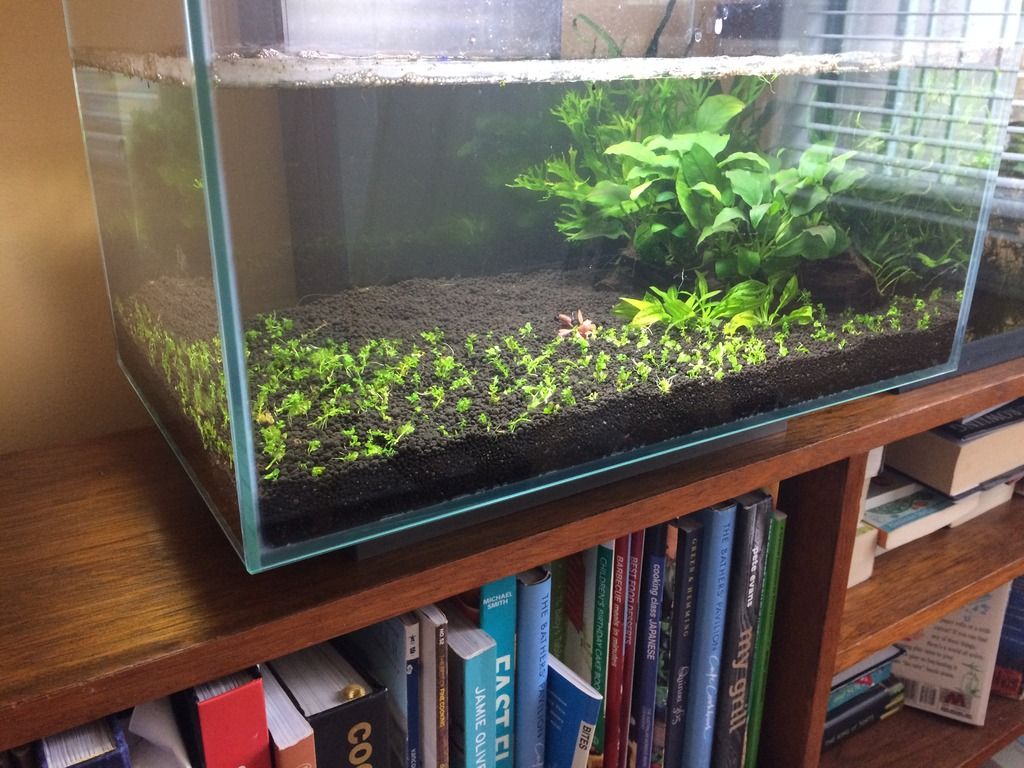 Rest of the plants are in
August 14, 2015 - Everything is growing in nicely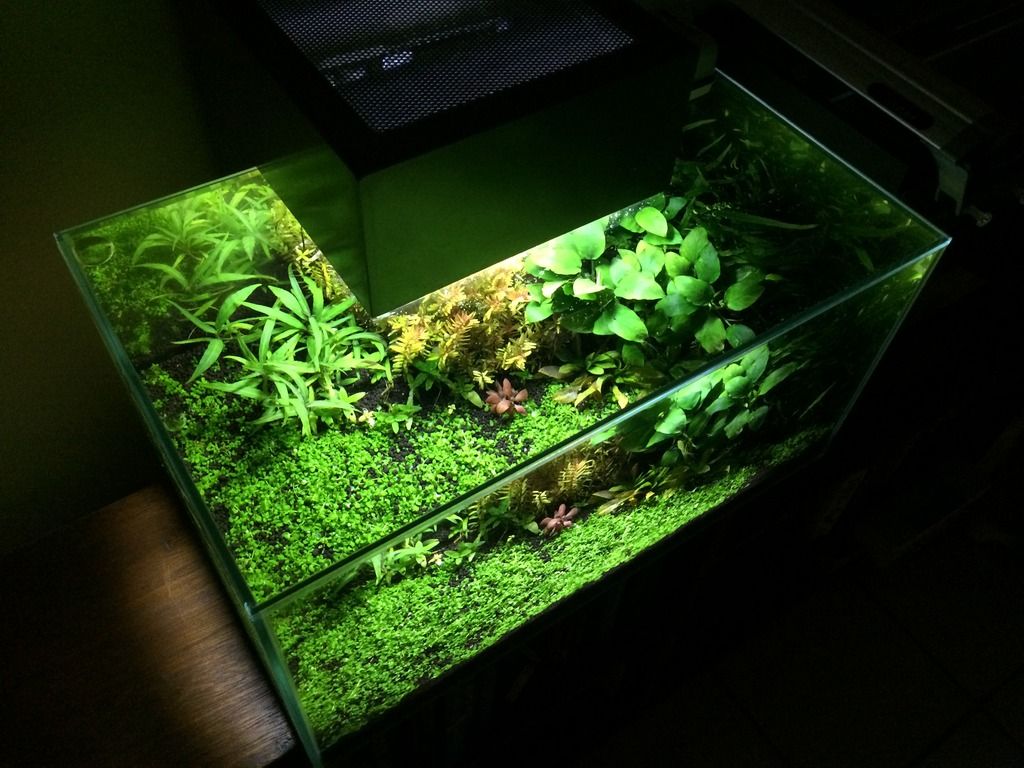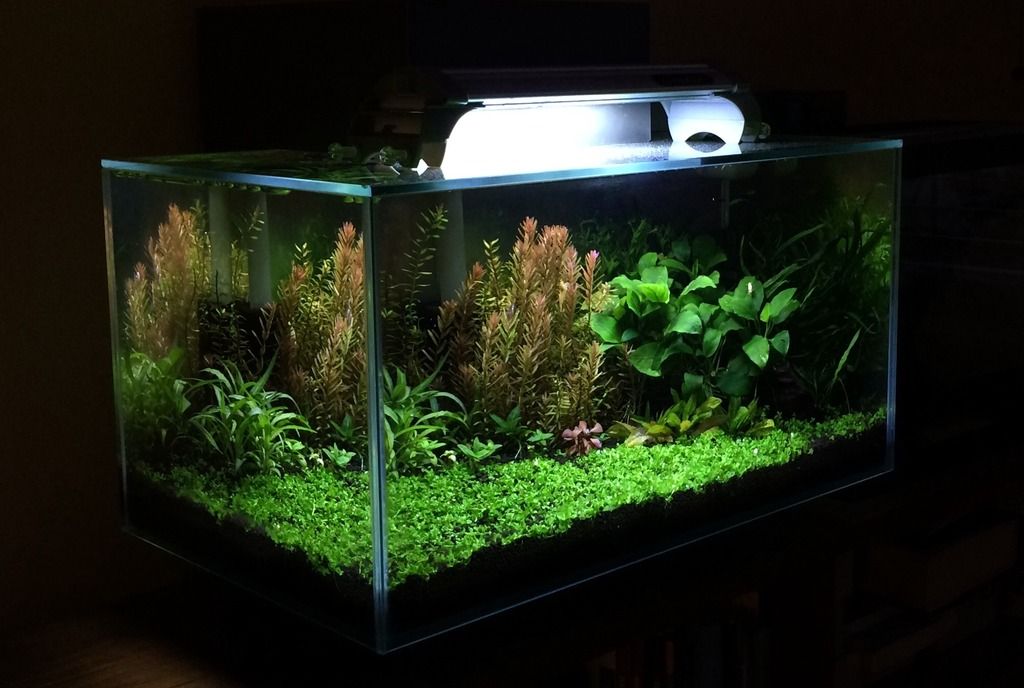 And one of the happy residents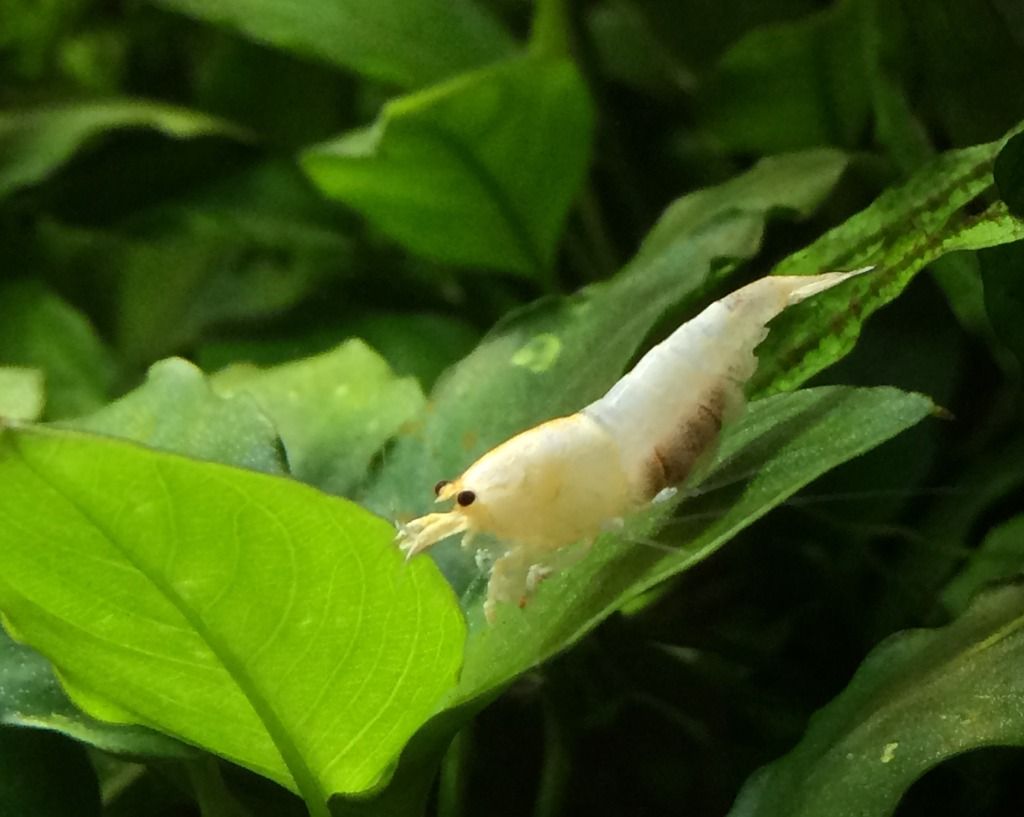 And finally, some details:
Tank - 6 gallon Fluval Edge
Lighting - Upgraded to 12 gallon light bar (42 LEDs), plus a fluval LED light bar resting on top of the tank.
Substrate - ADA Amazonia w/ root tabs
CO2 - Paintball setup with Aquatek Reg and solenoid. Diffused in the filter using a piece of chopstick.
Flora - Micranthemum 'Monte Carlo', Rotala indica, Anubius nana, Java fern (needle, regular and windelov), staurogyne repens and porto velho, Echinodorus parviflorus and 1 stem of alternanthera reineckii mini.
Fauna - Micro rasbora (brigittae, I believe) and some Golden Bee mischling shrimp.
Thanks for looking,
Rob