Discussion Starter
·
#1
·
Hi everyone,
Time to get rid of the first of two tanks. This is a 135 gallon Truvu brand acrylic tank. It is six feet in length, 18" deep and 20" high. It's a great show tank complete with a furniture quality oak stand to keep that wife acceptance factor high.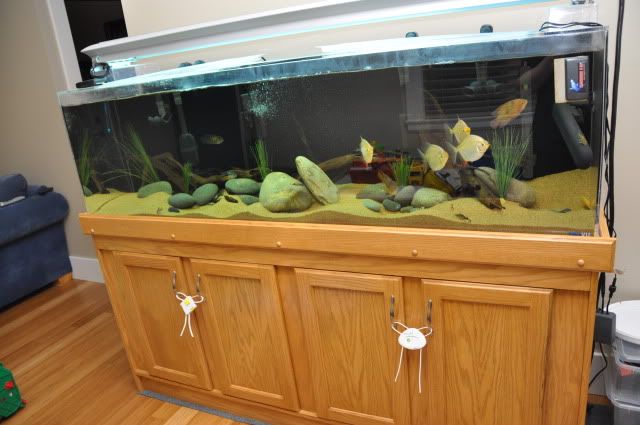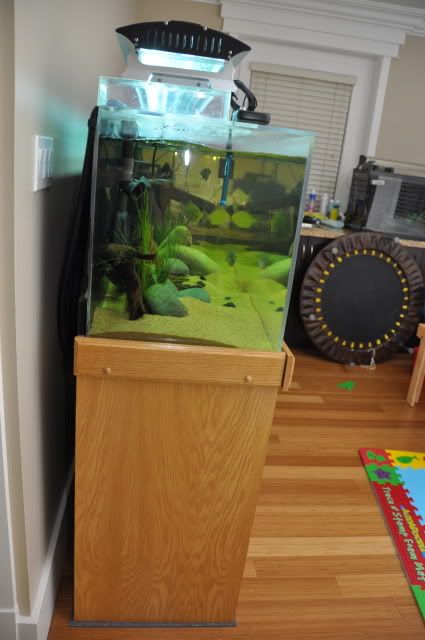 I would consider this acrylic tank to be in great condition. For those who have owned acrylic tanks before, there will always be hairline scratches, especially inside the tank near the substrate. These are not really noticeable once the tank is filled. For some reason, used acrylic tanks look like crap when empty. And when empty, you can easily buff out most micro scuffs and scratches. The tank is currently running right now so feel free to drop by and have a look if you are interested. I'm in the process of phasing out my tanks as my 400 gallon comes into operation. I'd like to sell both the tank and stand as a set. I'm looking for $550 obo. I think I paid 400 just for the stand! LOL. Ah well, nobody gets rich from this hobby....
Also, the 6 foot light fixture is for sale as well. It is made by Hamilton, a well respected lighting manufacturer. It runs 4 T5HO tubes, 5 footers for a total of 320 watts. Great for those with planted tanks. Also, it has an external ballast which I keep inside the tank stand. Similar to those metal halide ballast setups. The tubes that came with it were crappy no namers and have all since died. You can get great 5 foot Giesemann tubes at Ocean Aquatics locally. There was barely any light in the picture of the tank as two bulbs were already dead at that time. $200 obo for the light.
PM if interested.
Tony