I am shutting dow my 33 gal saltwater tank. I don't have the time to take care of the tank.
1 clown fish $10. (ON HOLD)
2 blue chromis $3 each.
1 yellow watchman $10. SOLD
1 peppermint shrimp. $10
I have over 100 heads of zoa and war corals in live rock. $50.
Zetlight LED $35 (ON HOLD)
A couple of Power heads $5-$10
>20lbs lick rock $40
Mushrooms Free with any purchase.
Warning: red macro algae and green algae growing in live rock. You should harvest the corals from the rock.
33 g with stand $40.
Half bucket (5gal) Instant Ocena - $10. (ON HOLD)
Half bag of sand (not used) - $10. (not sure about the size, but I paid $20 for it but never put it in use)
Heater $10
Pick up in burnaby. Live stocks need to go first.
Since this is a shutdown sale, all prices are very low from my own knowledge. I want them gone fast.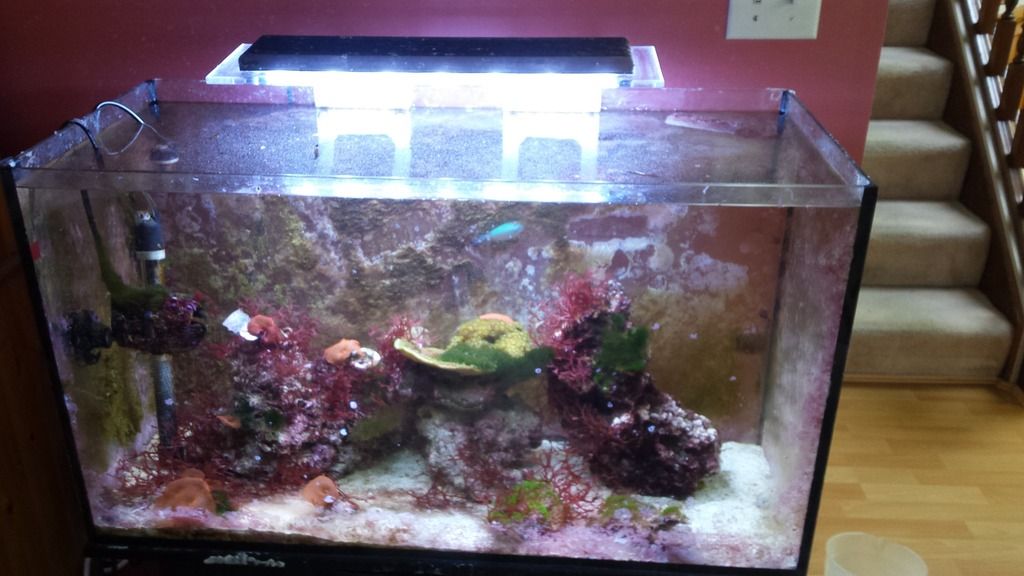 Sent from my SGH-I337M using Tapatalk