I have for sale a 20-30 polyp sun coral. Very healthy and beautiful. It's day time and the polyps havent fully extended, but at night the polyps are fully out. It reacts (polyps extend) to the smell of food.
excuse the blurry picture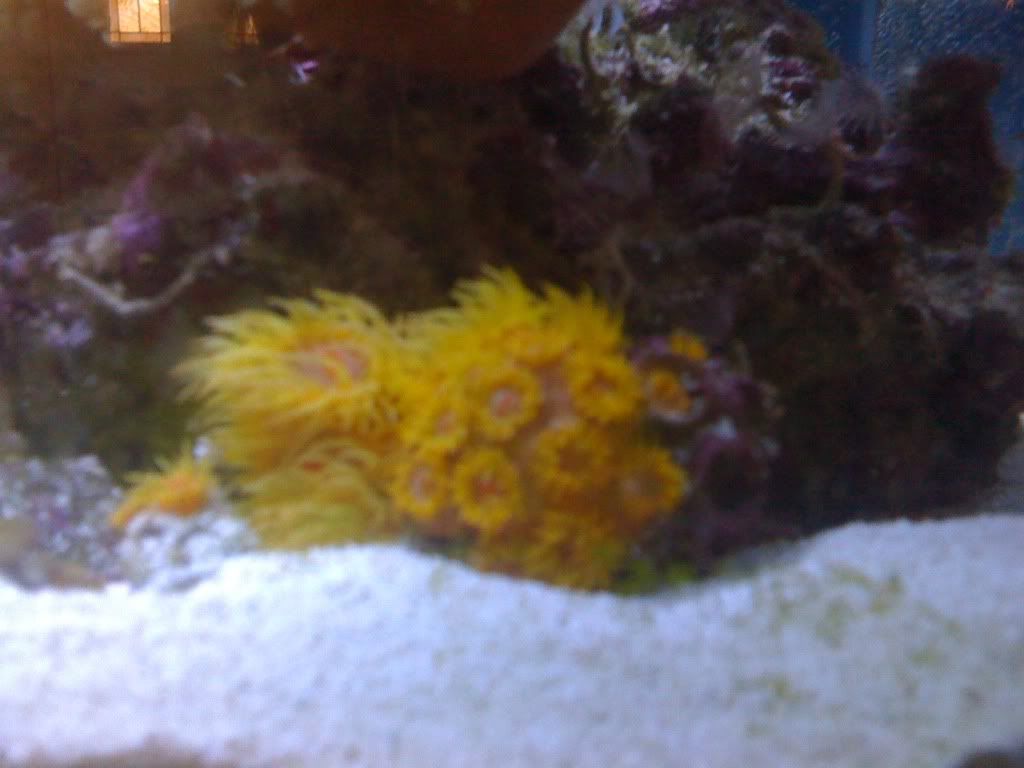 I feed them frozen brine shrimp with a turkey baster 3 times a week, sometimes 4. Though, i heard from other sources that they can live from 1 feeding a week but not recommended.
Im asking $60 OBO. If you have any questions, feel free to ask.
Thanks
, u can reach me by email -
[email protected]
or PM