Discussion Starter
·
#1
·
The first salt tank started as a simple 20 gallon FOWLR... that lasted all of a couple months before I put a shiny new LED light fixture on it and started keeping simple soft coral. Then i found a 60 gallon tank with an overflow and decided that I liked the salt water tank so much that I needed to upgrade... Que the cha-ching cash register noise...
THEN... my friend got a smoking deal on a 125 gallon complete setup and required a hand moving it.... well that never made it to his house because i decided that it would look better in my apartment! ya I know...
The new tank has a perfect footprint for me ... 4x2x2 giving me ample space for rock work as well as offering me swimming room fro larger tank inhabitants
The tank was complete with a massive skimmer, return pump, MP40W, t5x8 light fixture (which unfortunately quickly blew both ballasts) and it came with all the necessary plumbing. I bought 60 lbs of dry rock and used the 75lbs of cured live rock in my 60 to seed it. I also did a rookie move by not being very patient with the tank swap but im relieved to say that I did not loose one fish from the 60 in the process.
Coral: softies and LPS
Fish: Volitan Lionfish, unidentified Trigger, Coral Beauty Angel, Yellow Tang, Convict Tang, Tobacco Basslet, Cleaner Wrasse, Vroliks Wrasse, Ornate (Christmas) Wrasse, Sand Sifting Gobys, Common clownfish,
Inverts: Reef Lobster, Hermit Crabs, Nassarius snails, cleaner shrimp
Ok here's the pics.
full tank shot... notice the custom moon light mounting apparatus
Mystery Trigger.. staff at JnL and also IPU have been unable to identify this guy. He doesn't show any aggression towards the other fish in the tank, but is all over the feeders when they go in. Tough to see in the pics but it's a very deep violet colour with yellow and green accents.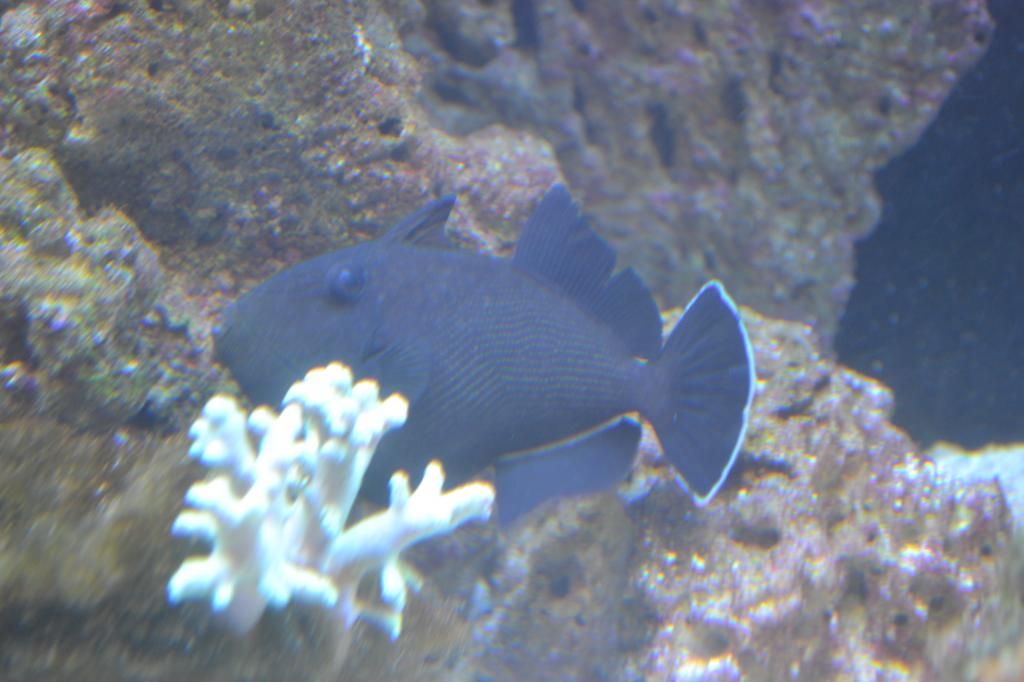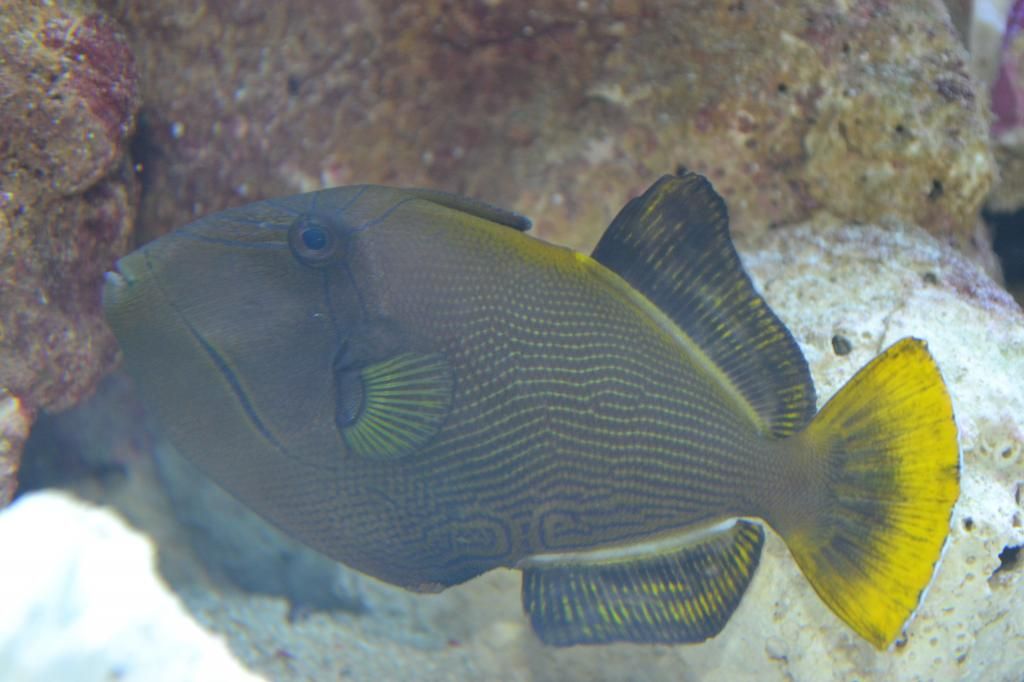 My favourite fish that I've ever had - Volitan Lionfish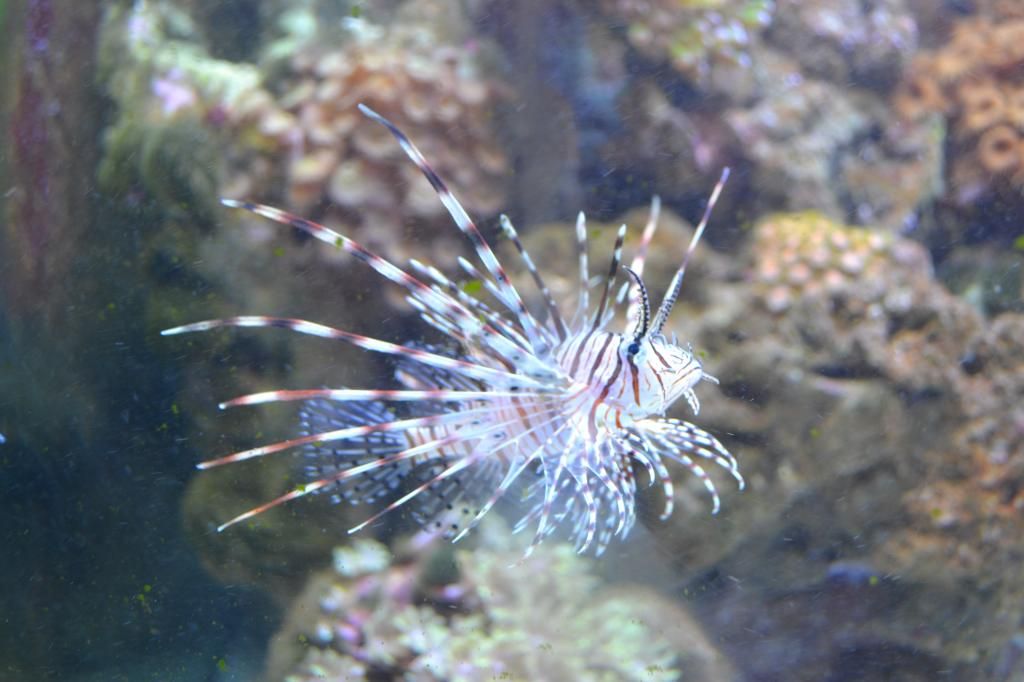 Vrolik's Wrasse