Its been a very long time since I have a Journal going, and since I work for Joseph (Miyabi) now, I thought I should share my Show Tank to Everyone.
Specs:
Tank: 60H Do Aqua
Lighting: ADA Solar II 2x36 watts
Co2 10lbs
Eheim 2215
ADA Aquasoil Powder/Powersand and additives
Manten Stone
Laying down the 5 Substrate Additives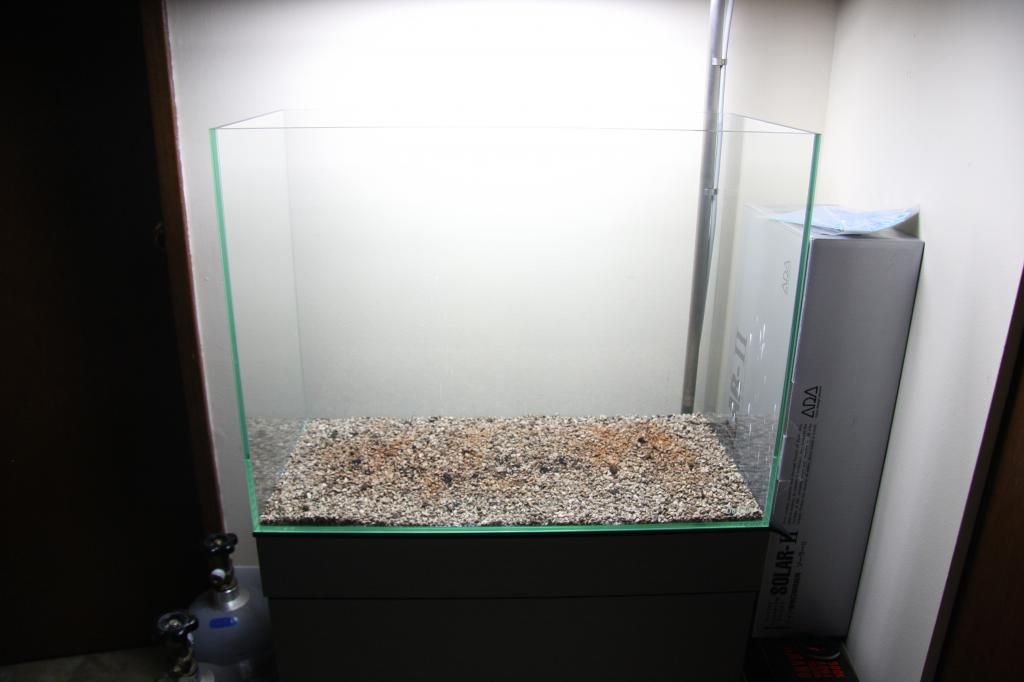 After Pouring 1x9litre of Powder Type Aquasoil, this is what it looks like. Its enough for your usual set up and even gives you a slope.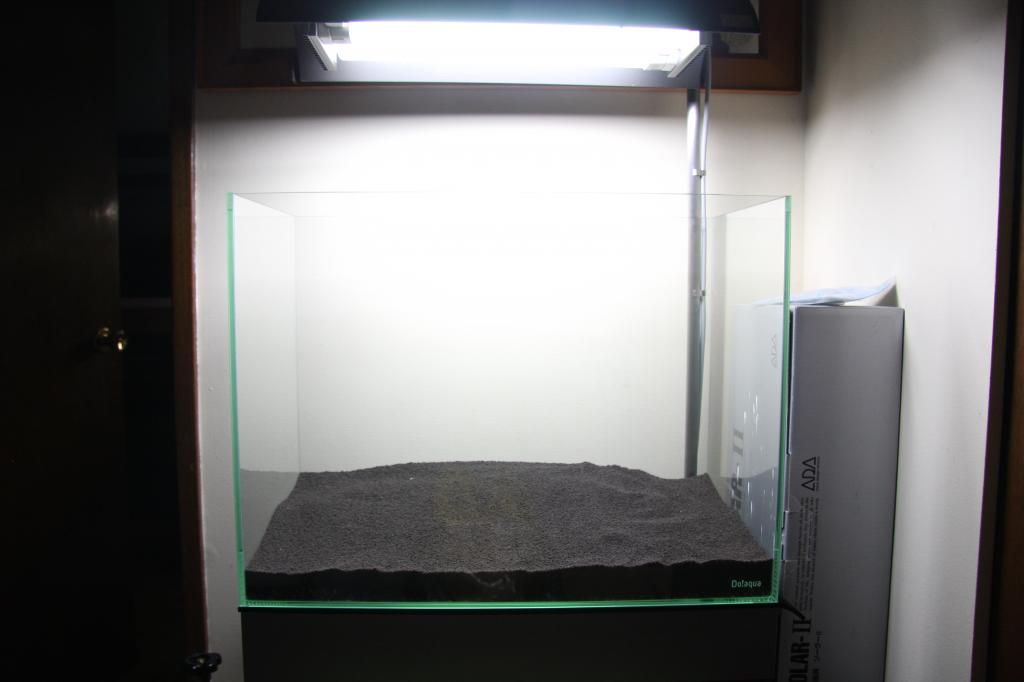 But I decided to put the second one and this is what it looks like w/ the Manten Stone
Deciding on the Hardscape!! This might be it but will a play around some more and this might change. I still feel that its not quite there yet.