Discussion Starter
•
#1
•
This will be a journal of my 75 gallon tank. I will attempt to take and upload photos over the course of the next year or so.
First some history: I've had this tank up and running since around December 2008. Over the years there have been several incarnations. The only common themes are;
- It has always been low maintenance.
- It has always contained cichlids.
- There have always been live plants; Java Fern, Valisnaria, Anubias, and various mosses.
Here is a picture of the previous incarnation: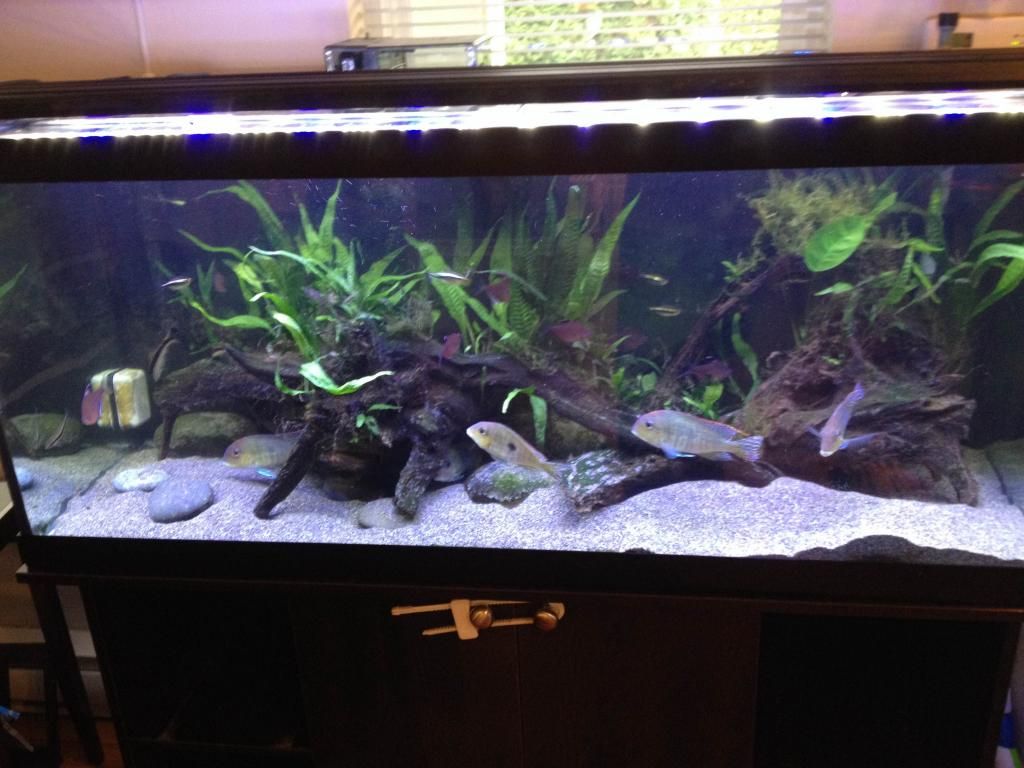 For the 2015 edition I am introducing pressurized CO2. I still plan to keep low maintenance plants, but I do hope to introduce a couple of new species; crypts and chainswords or something like that.
Specifications:
- Marineland 75g (48" x 18" x 20" approximately).
- 2x Rena Filstar XP3 cannisters
- 300w Hydor inline heater
- 48" Beamsworks LED with moonlights
- @60lbs of granite
- Playsand & gravel substrate (terraced)
- I purchased a complete pressurized CO2 system from J&L aquatics on Boxing Day, but I don't have it set-up yet... Still waiting for them to get in some parts and build the order. I'm holding off on adding too many new plants until I have the CO2 up and running.
Here is what it looks like now after spending all day New Years Eve tearing it down and re-building it:
Full Tank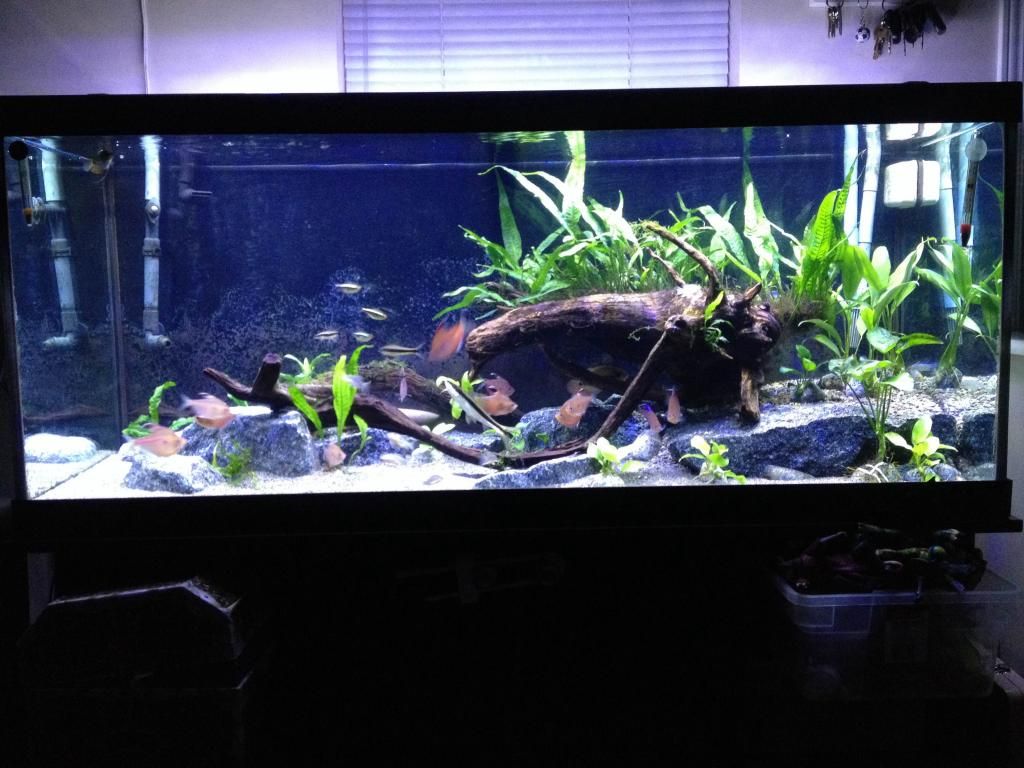 Left side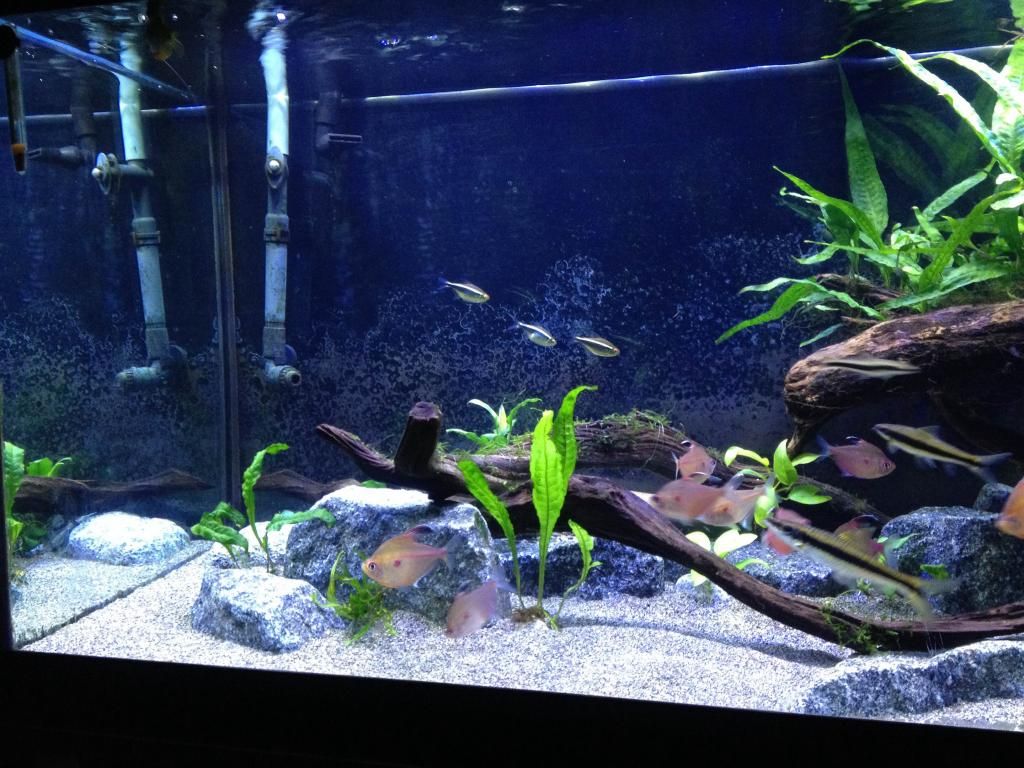 The middle
Right side
The current stock list is as follows;
Fish:
- 1 Chocolate Cichlid (3" TL)
- 1 Pearlscale Gourami
- 4x Electric Blue Ram
- 2x L144 Bushynose (Pair)
- 4x Black Neons
- 5x Sterbai Corydoras
- 3x Siamese Algae Eaters (I've had the big one since 2004)
- 12x Bleeding Heart Tetras
Plants:
- Java Fern on driftwood (I plan to remove Java Fern as other plants grow in)
- Mosses on driftwood (no idea what types)
- 3 types Anubias (mostly on rocks)
As I mentioned I intend to add more plant species. I also think I may be reducing the number of fish as the Chocolate Cichlid grows. They're supposed to be "gentle giants", but like most cichlids I would expect it will be opportunist and pick off whatever fish it can catch & fit in its mouth... I figure plant cover will help, but I would hate to see the Electric Blue Rams end up an expensive snack.
Thanks for looking!
Daryl
PS: not that it would make much difference, given my lack off photography skills, but all pictures are snapped using my Iphone 4s.