Discussion Starter
·
#1
·
I got a couple bettas from Island Pets yesterday and I'm planning on breeding them. Here's a couple pics:
HE'S A HALFMOON COPPER LACE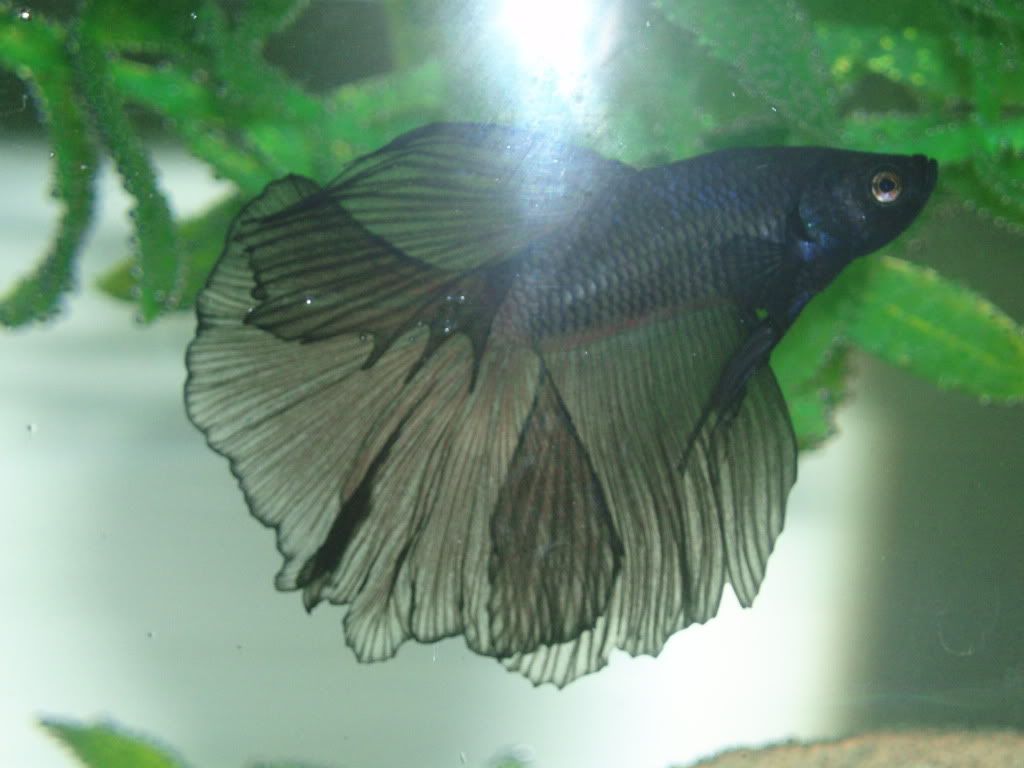 Females tail was ripped when I got her, but she has good colouring (not in the pic) she's butterfly ish', red on the outter fins, the flash on the camera wipes it out. SHE'S A DOUBLE TAIL
I've started to slowly condition them, so far she REALLY likes him, she bars up everytime she see's him, he's just started to flare at her, so I have high hopes for this match.
Istead of BBS I will be feeding fairy shrimp (freshwater bbs). I will start conditioning probably next week and then see when they're ready to spawn, she looks bit young but there's eggs so it may be nice to have a little spawn instead of over 200 lol.