Discussion Starter
·
#1
·
It is with great sadness that I am posting this on here and I don't often post much but did want to share this.
Last nite we had to put kimo down, it all happened so fast maybe within an hour, he was acting strange, and was outside trying to vomit over and over, with nothing coming up. This went on for about half an hour, finally hubby and I went over to him again and felt his body, his whol left side was swollen. Called the emergency vet and headed over to Langley. They immediately took xrays and it turned out that he had a twisted bowel/intestine/stomach. We opted for putting him down b/c of all the complications that could arise from the surgery and his age. It was the HARDEST decision we all had to make. They made him comfortable for us until my last son could be there, and he went peacefully with all of us by his side.
He was 9 1/2 years old, and a cross of great dane/rottie/lab. He was our baby and protected us to know end. He is so sadly missed by all of us and we will love him forever.
Please forgive me for typo's its hard to see through the tears.
In January he had to have his tail partially amputated and at that time we didn't think he would make it b/c the tail wouldn't heal, but he fought back for us and did. The hair had finally grown in.
RIP my baby - mommy will always love you.
Here is a couple of shots of him.
On our bed - his favourite spot
To get our attention or if he was mad at us this is what he would do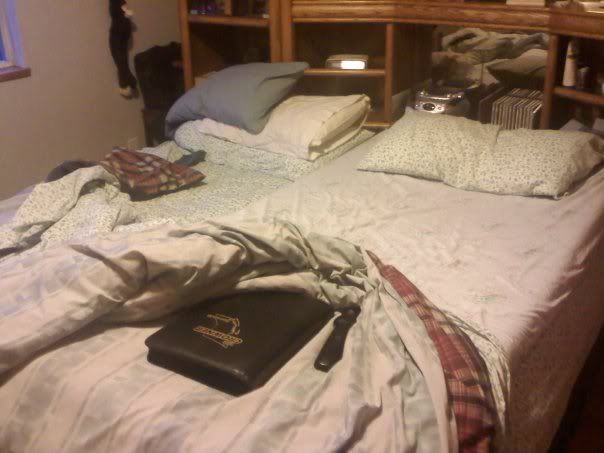 A close up of his head