Discussion Starter
•
#1
•
So, this will be a different tank journal than most in that I will be posting most of the pics and info, rather than Jasper, the owner of his very own first reef tank.
This reef tank is the result of a lot of very generous aquarists (mostly reefers from BC, AB, SK, and PQ) who all donated tank, stand, equipment, supplies, frags, livestock, and funds to help this fifteen years old boy get his wish come true.
Here's Tyler "spitfire", who donated the Biocube, stand & other goodies, along with Laurie "The Guy" who donated frags to this endeavour too.
This is what the donated frags looked like in my holding tank at home in Burnaby: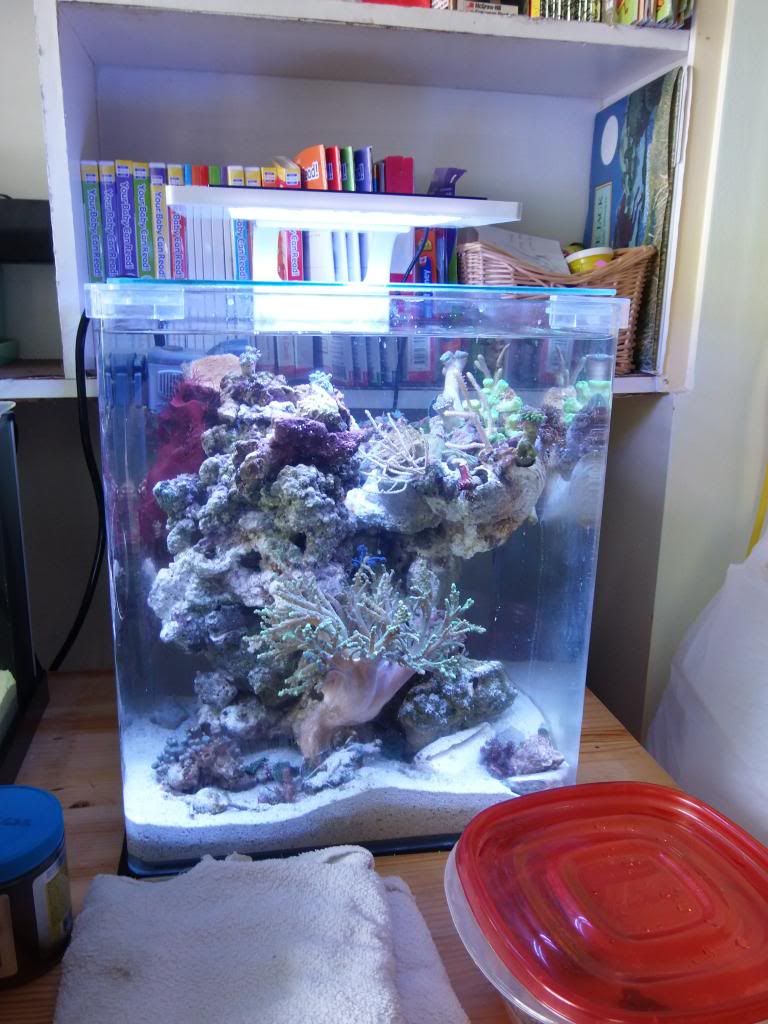 What it looked like on the BC Ferry ride up to Powell River Monday morning:
Felicia (who is NOT a morning person, just like Daddy) came for a Father-Daughter trip: