Discussion Starter
•
#1
•
Up until now I have been posting pictures of Rainbowfish from the
Melanotaenia Genus
. But there is a number of other Genus of Rainbowfish available. Melanotaenia is probably the most common as they are easy to breed and color up young and so there for more making them more marketable.
One of my favourite Genus is the
Glossolepis
. A little more difficult to breed, and you need patience for them to develop into a gorgeous rainbowfish! Many up to a year before they really show!
This first species shown here could probably go into the dwarf section if he was not a Melanotaenia, as he does not get much more than 2 inches. The smallest rainbowfish in the Glossolepis Genus. It is none as the spotted rainbowfish, unique in that the spots are suppose to be a different on each one. There are two strains of this species in North America, one called the ANGFA strain and the other being called the European strain. I believe the European strain is a little more colourful. Below is a....
Glossolepis maculosus
"European Strain"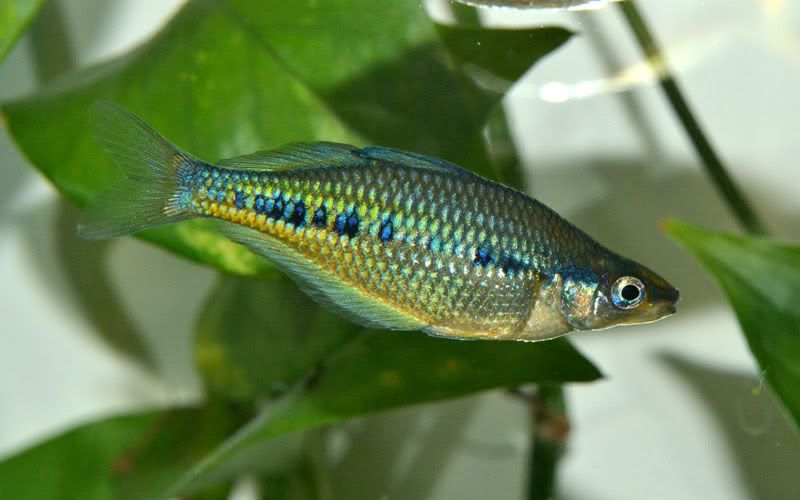 This next Glossolepis they figure is the largest of the Glossolepis Genus. None also as the Zig Zag Rainbowfish! It was collected by Gary Lange recently when he heard the lake that they occupied was threatened by Global warming's. I was fortunate to obtain eggs off of his wild caught group. Below is a....
Glossolepis dorityi
"Lake Nenggwambu" - F1
This Glossolepis is another recently collected fish by Gary Lange. It has been collected from a number of different locations so it is important to attach the location name to the name of the fish...like it is for all fish that carry a location name. Same location as the new strain of M. praecox "Pagai" This is a .....
Glossolepis multisquamata
"Pagai Village"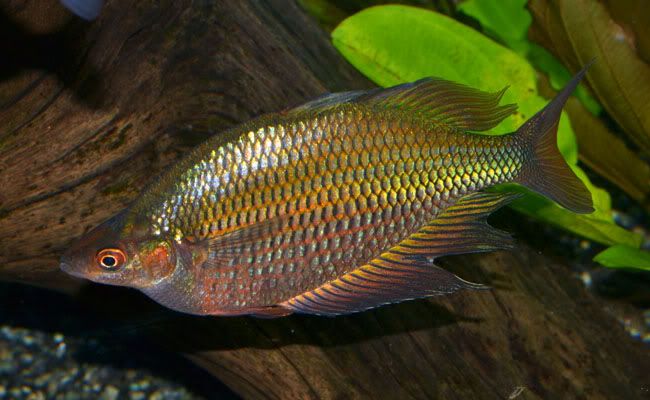 Here he is showing off as usual!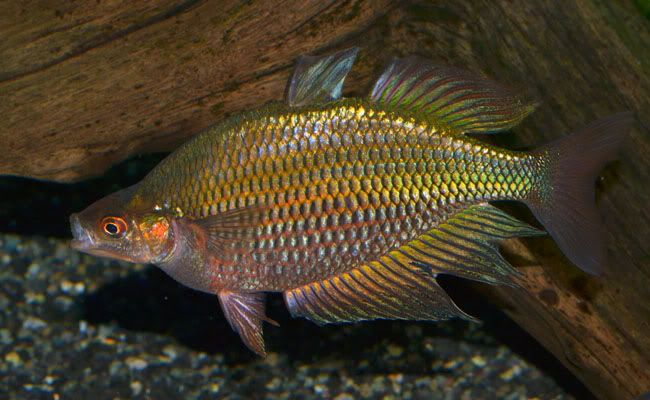 And the last Glossolepis in this post, probably not this thread, as it appears that I can only post so many pictures at once in a post!
Which also reminds me to let you know that I did another post, some more species in my dwarf rainbowfish thread!
This Glossolepis none as the "Emerald" or the "Great Wanam" Rainbowfish, now extinct in the wild, and I promise you that
this one is pure
, which makes it very...very.. rare, is one of my favourite. He is a....
Glossolepis wanamensis
"Lake Wanam"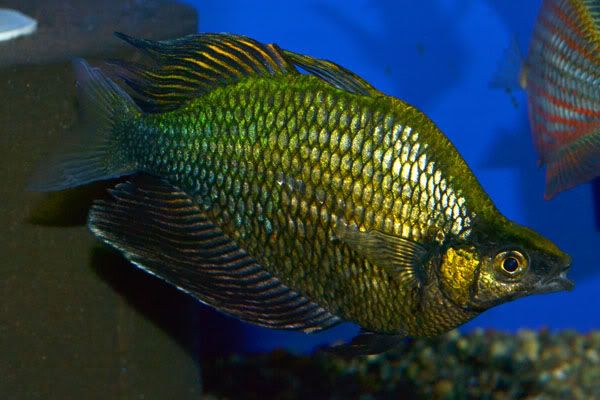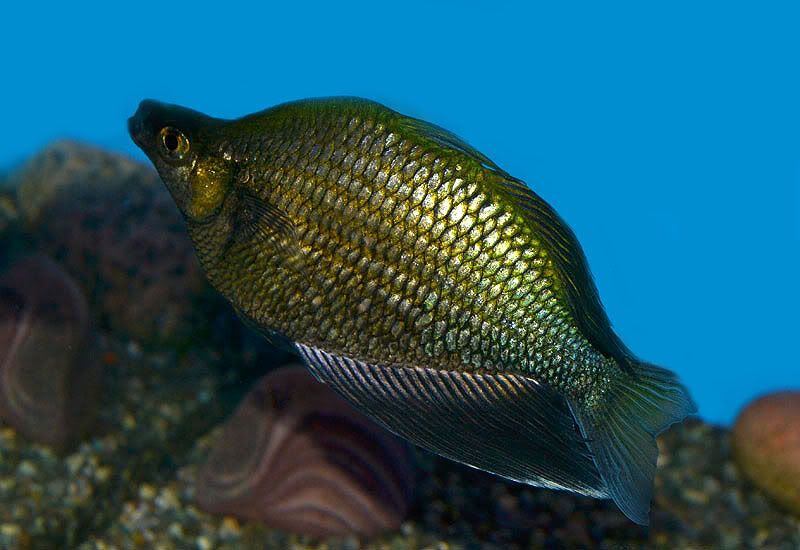 Hope that you have enjoyed these pictures of fish from the Glossolepis Genus! Promise to post some more later in the thread after you tell me which ones do you like?
Warmest regards,
Ric