Discussion Starter
•
#1
•
had my 79 gln starfire tanks set up since 2011 with Fluval stratum, the tank went through several scapes and it was finally time for a complete tear down and re do.
I should point out that despite all the stories about commercial soil needs to be replaced annually or every 2 years, this tank with first generation of Fluval Stratum defied that way of thinking.
Here is a picture of the tank in one of it`s scapes.
After a good clean up and getting rid of the Fluval Stratum the tank was ready for it`s new life, I added the new soil (Netlea) and new hardscape (seiryu stone)
added my plants
The plants are Rotala Rotundifolia 1 2 grow at the back,Elatine hydropiper i had growing emersed,Rotala 'Bonsai' from previous scape.Alternanthera reineckii 'Mini' ,Eleocharis acicularis 'Mini' from one of my scapes, 3 x crowns Pogostemon helferi that survived a melt.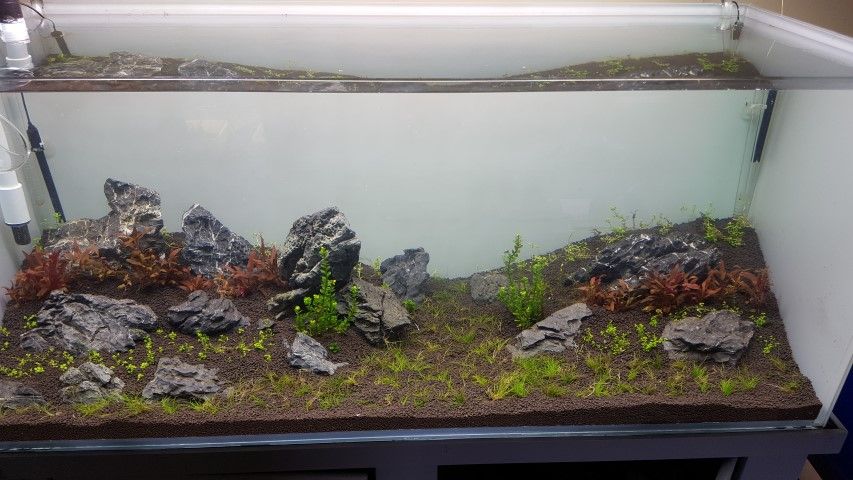 Skip 10 days later, the soil is cycled , thanks to me already seeded filters, i fed the Bacteria pure ammonia while the tank was out of commission and also borrowed another canister from another tank., at this point livestock was added - Ember tetras , more will be added this weekend, Siamese algae eater , Amano shrimp.
I will be adding 2 pairs of apistogramma panduro in a week .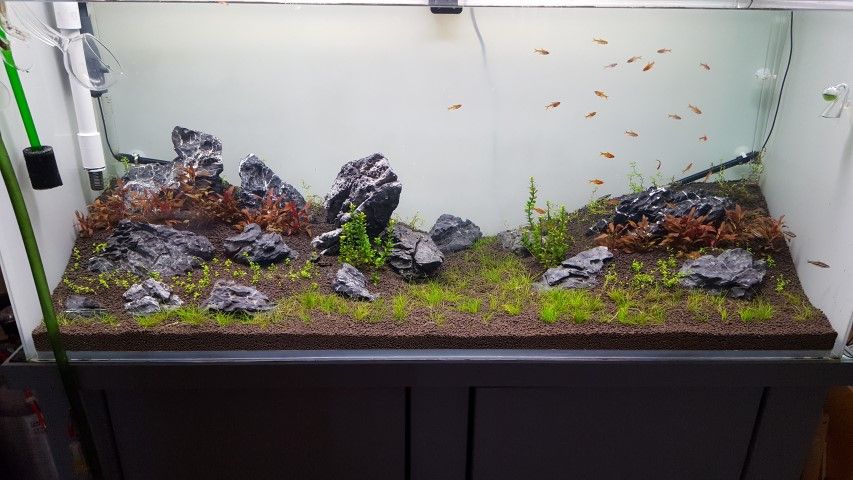 Regards