My 30 gal's first inception can be seen here:
http://www.bcaquaria.com/forum/tank...-tanks-aug-2012-aug-2014-a-30994/index14.html
However, since my BNP pulled up my carpet and I've been meaning to rescape anyways I thought is a good time to put this 30gal on its own journal.
Still running on:
x2 Vertex Illumilux LEDs
Filstar XP2 (this thing is the single most reliable piece of aquarium equipment I've ever owned)
Injected CO2 - Milwaukee Reg
Marina 25W heater (ever since the last one I kept died during the winter)
Fish:
x1 Opaline Gourami
x1 Bolivian Ram
x3 Albino BNP
x5 Otos
Hardscape:
Hunk of drift wood covered in Anubias
River rocks covered in Mini Pelia
Volcanic rocks used to tie Buces to
Plants:
Buces (several species)
Eriocaulon Compressum
Anubia Nana
Bacopa Madagascariensis
Hydrocotyle verticillata
Hydrocotyle Tripartia
Micranthemum Umbrosum 'Monte Carlo'
Lagenandra Nairi
Lagenandra Meeboldi Pink
Mini Pellia
Rotala Mini 'Pearl Type 1'
Rotala Mini 'Type 5'
Rotala sp. Bangladesh
Blyxa Japonica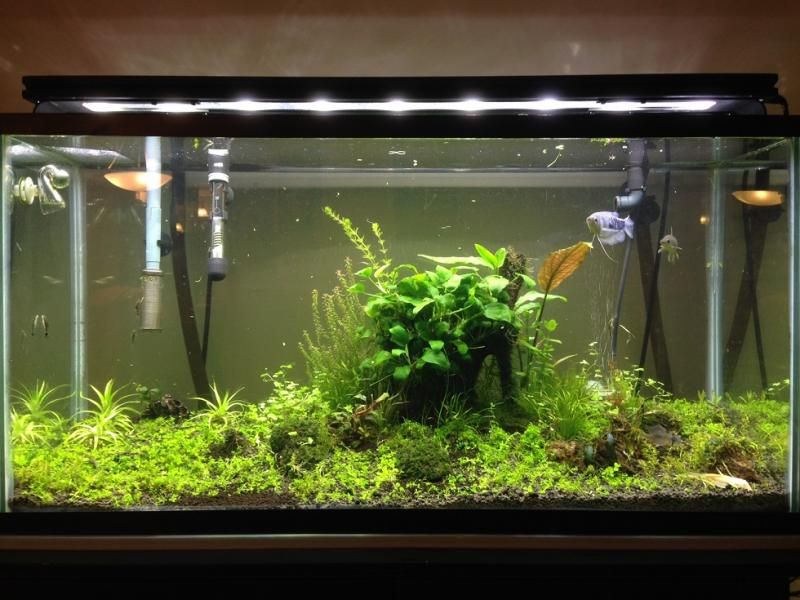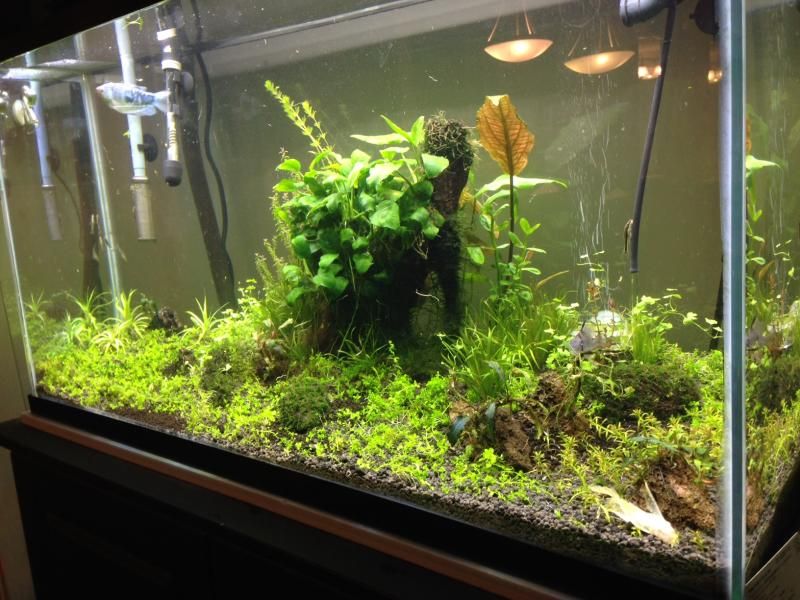 Excuse the bits floating around and the patches of fresh substrate I used to fill in some gaps
Thanks for looking!