Well in effort to reduce my maintenance load and humidity in my condo I decided to close down my 30 gal (
http://www.bcaquaria.com/forum/tank-journals-16/recks-30gal-high-tech-104001/
) and my Riparium (
http://www.bcaquaria.com/forum/tank-journals-16/recks-8gal-ish-low-tech-riparium-114977/
).
I'm super excited to go back to my very first tank's parameters and work on an ADA 60P with the knowledge and experience I've gained over the last 3 years.
I intend to keep this scape low maintenance and use slow growing anubias, cryptocoryes, bucephalandras, and mosses to acquire a nature/jungle feel. No carpet in this setup.
I'm really looking forward to using a few unusual cryptocoryne species that haven't had a chance to show their true colors since they've been largely dormant in my riparium.
Special thanks to Pat at Canadian Aquatics from whom I bought the killer set up: ADA tank, stand, ADA glass tops, ADA garden mat, and ADA sand. I am particularly pleased with the ADA style stand I bought from him. It is very sturdy (almost over engineered), all parts fit flush, and it looks great!
I'm just looking for a small glass diffuser that is well suited for this tank. Please message me if you have something suitable.
Tank and Stand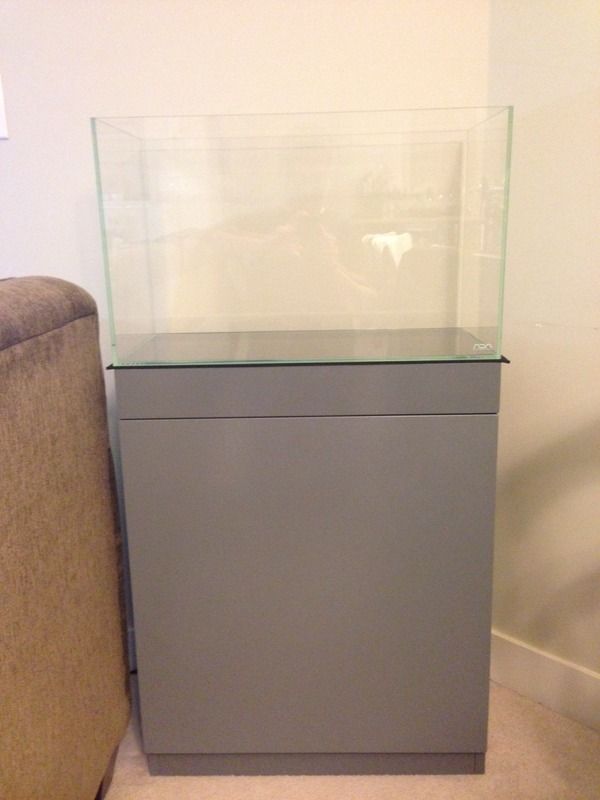 Frosted privacy window film as background - I'm going to see if I can get this back lit...