Couldn't help getting back to starting a 3rd tank... This one has to stay low maintenance though. So I've decided to attempt a dry start of my first Iwagumi and keep it simple.
Hardware:
ADA Mini-S
Flexi-Mini LED
10lb CO2 tank with Milwaukee Reg - should last a couple years for this little tank
Do!Aqua Diffuser
Finnex PX-360
Hardscape:
Manten Rocks
Substrate:
ADA Amazonia and Eco Complete mix
Flora:
Hemianthus Callitrichoides 'Cuba'
Fauna:
Yet to be determined
Special thanks to: Canadian Aquatics, April's Aquarium, Bien Lim, Denis, Battmanh
Any feedback on layout would be great. Thanks!
Lining up the hardscape: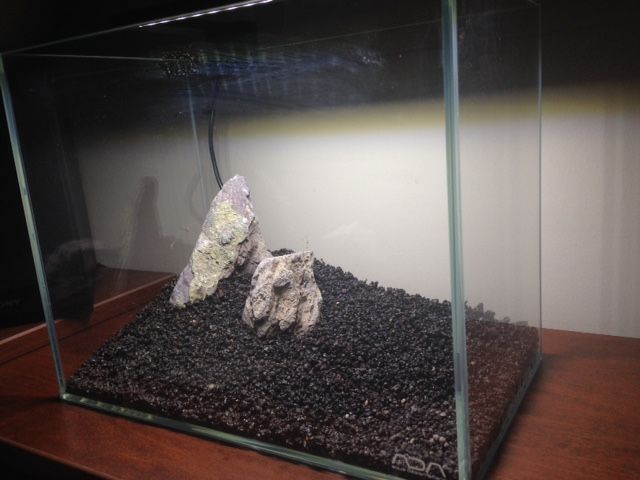 Done planting the HC: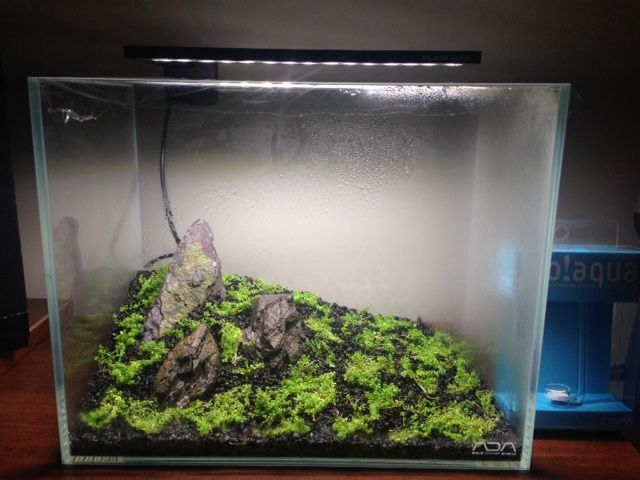 Close-up of the great character of Manten rocks