Hey everyone so Ben (ben_mbu) and I went into a LFS that we have never gone into before. Low & behold they have a fish section.
Like pet stores aren't bad enough for us already.. having a dog and two cats
Of course, we go over to browse the fish isles, and as always I'm looking for puffers
I came across a tank labelled as "F8 puffer" and what I seen in the tank, was definitely
NOT
an F8.
She is a turgidus puffer (not sure on sex.. just seems like a girl to me..)
I was super excited to see this little girl in there, and she was the last one.
I just had to pick her up, so we did. Bought some more plants for her, and another piece of DW.
We've named her Shellie
she has already eaten prawn, and she comes up to the glass when we walk into the room.
Here's some pics.. they aren't the best, she wasn't cooperating this morning
She is in a 26g cube tank, with black & tan 3M Colorquartz S-grade sand.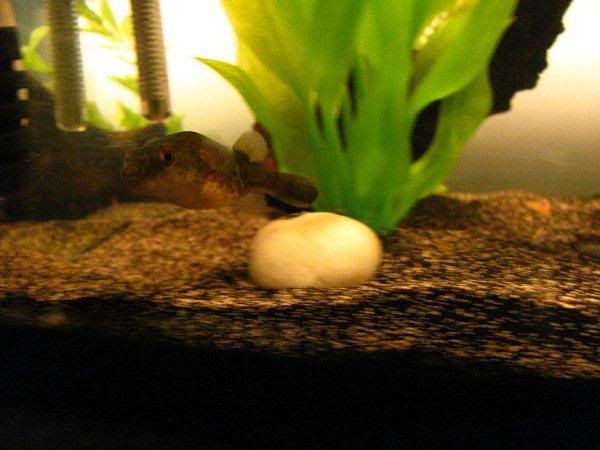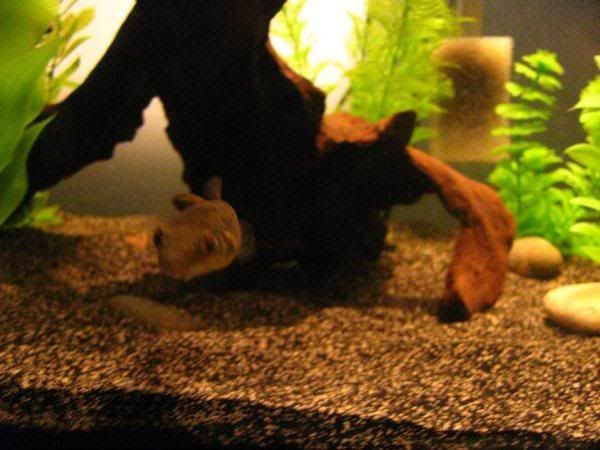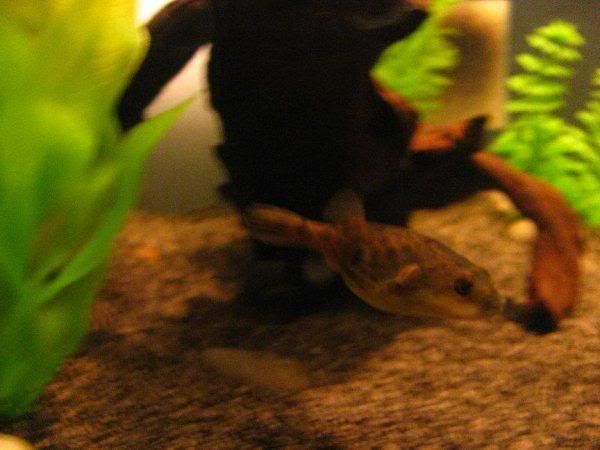 Full tank shot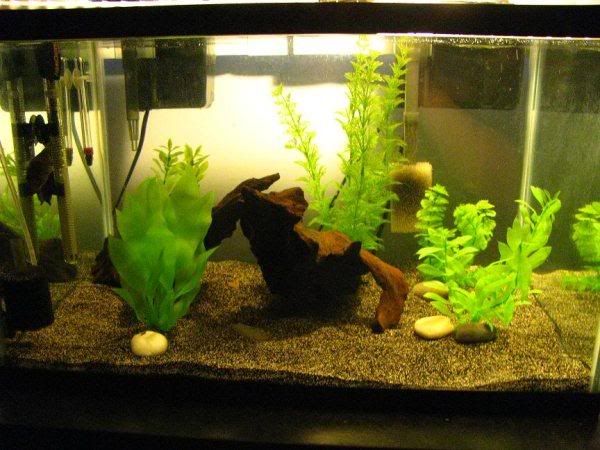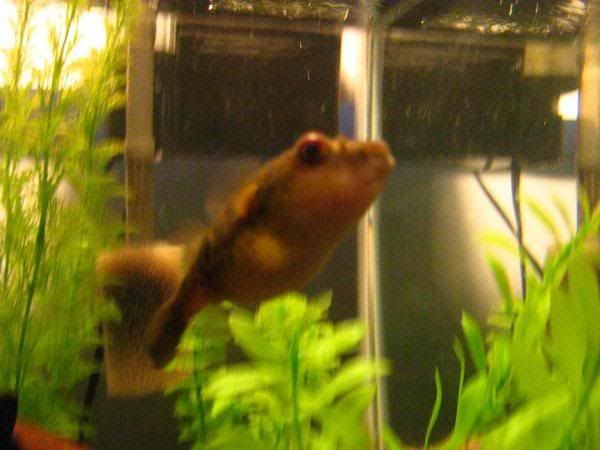 I'll try to get some better pics another time