I wasn't going to keep this tank, but changed my mind and decided to make it a betta tank. Moved some media from my ebi to cycle it faster.
It's a 4 gallon Eheim Aquastyle tank. It's almost exactly like the Fluval Flora and Ebi, but with a better filter and different light.
Flora
Vallisneria (not sure what kind)
Fauna
Black Orchid Crowntail
Norman's Lampeye Killifish
Amano Shrimp
Hardscape
Lace rock
Manzanita Branch
Substrate
ADA Amazonia
------------
Looking to add a mid ground plant of some sort to the right side. Thinking Staurogyne repens, but can't find any at the moment. Also looking for another smaller rock as well. Hopefully Aquariums West will get another batch soon.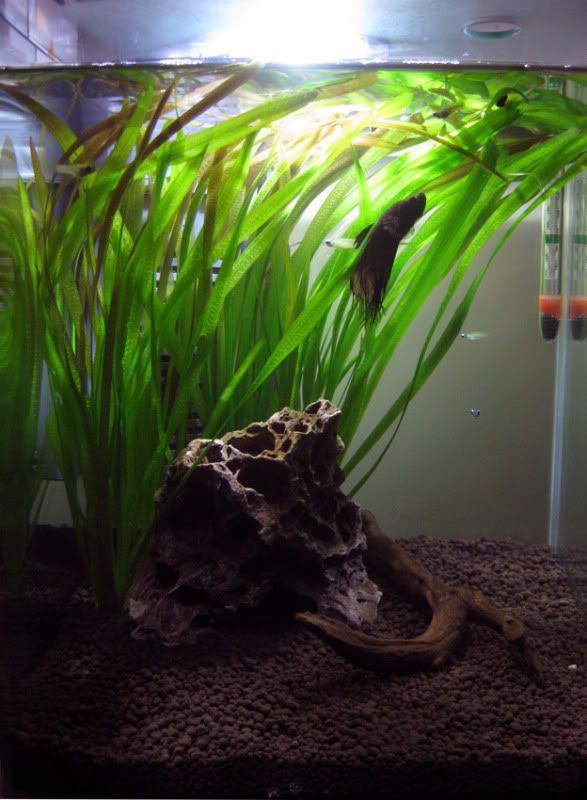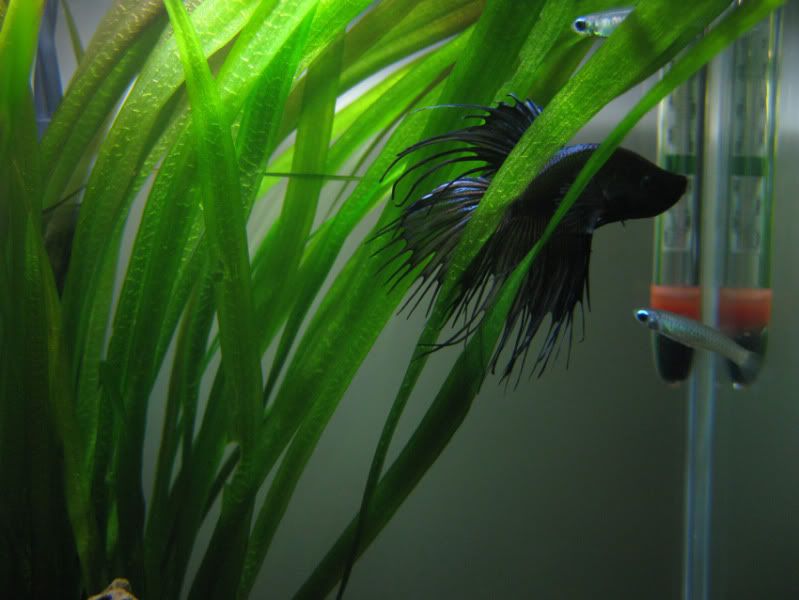 So far everyone is getting along.