Discussion Starter
·
#1
·
This prob belongs in tank journals but it is a shrimp tank build so I was not too sure.I shared the progress with Ed (Shaobo) and now will share it here.
I used my old Biocube and had to make some mods for filtration/flow and redoing the water vents so I dont lose shrimps..that is if they dont die first
I like the compartment in the back of the biocube because I can do a water change/add water with very little shock to them.Sulawesis like warm temp and the biocube gets warm.I took off the flow valve and modded and added
a part from a Rena canister filter,I can now ajust the flow of the water!
now to test it..
Now plexiglass cut to fit the vents on the side and the flow on the left.
Now here is a big job...screening the vents and attaching lavarock to the plexiglass to put on the back wall..
Base layer is crushed coral substrate with med/fine quartz substrate over it.
I used lace rock in the aquascape because it helps keep the ph over 8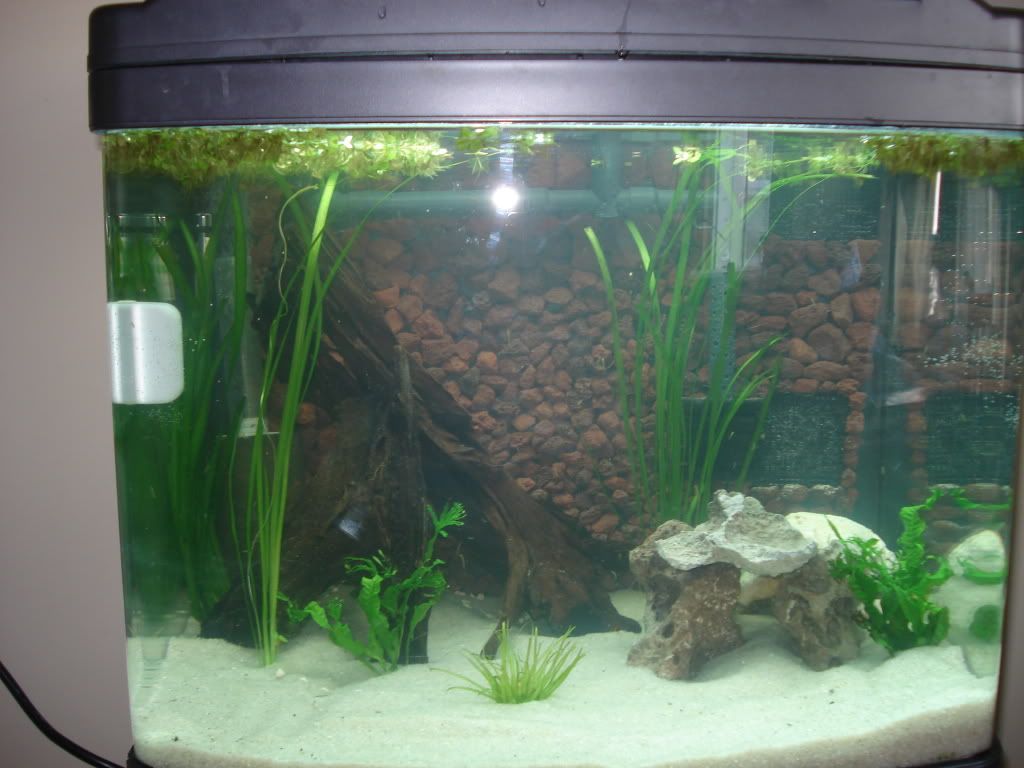 Whew! time to rest